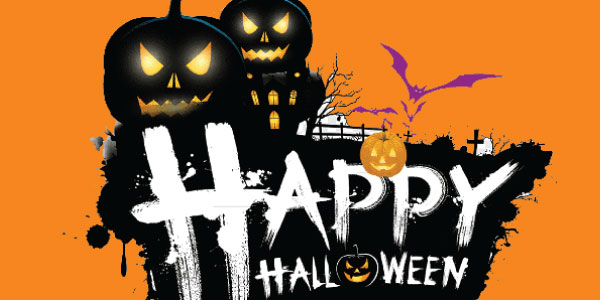 Sunday is Halloween. What will this year's playful excursion into everything deliciously ghoulish look like? Will there be trick-or-treating? Is it safe? Yes, it is, according to Dr. Anthony Fauci.
Last weekend, the National Institute of Allergy and Infectious Diseases' director announced to media outlets, "This is a time that children love. It's a very important part of the year for children … Go out there and enjoy Halloween." Citing the number of people ages 12 and over now vaccinated against Covid-19 and declining numbers of new cases, Fauci said trick-or-treating should be safe for kids with some common sense precautions.
To celebrate safely during this first post-pandemic Halloween, HealthyChildren.org recommends sticking to outdoor trick-or-treating; avoiding large numbers of trick-or-treaters clustered in limited spaces, such as on front porches and around front doors; taking along a supply of hand sanitizer; accompanying younger kids; handing out only commercially pre-packaged goodies or non-edible treats to trick-or-treaters; and masking up at public indoor Halloween events and activities.
There's a relatively new trend in trick-or-treating that's worth considering. It's called trunk-or-treating, and it cropped up around six years ago. It involves a group of parents parking their motor vehicles in a school or church parking lot. They festoon their open trunks with Halloween decorations and hand out treats.
For parents lacking creativity, DIY know-how or time to come up with a way to transform their car trunks into a suitably spooky tableau, party supply stores sell trick-out-your-trunk kits, and social media abounds with clever ideas. Trunk-or-treating, say experts, eliminates a number of health and safety risks associated with traditional house-to-house trick-or-treating. Kids are less likely to receive goodies from strangers, risk crossing busy streets or get lost. For families who live in areas where houses are fewer and far apart or in unsafe areas, trunk-or-treating offers a reliably secure opportunity to experience a treasured Halloween custom.
As public health and infectious disease experts have warned, returning to "normal" after a global pandemic is a process. Transitioning to pre-pandemic life isn't happening instantly, but we're making headway in the right direction. Scaring up some traditional Halloween fun for youngsters is an encouraging step.
Nota bene:
HealthyChildren.org's Halloween & Covid 19 tip page online at https://www.healthychildren.org/English/health-issues/conditions/COVID-19/Pages/Halloween-COVID-Safety-Tips.aspx
---
El dulce retorno de salir a pedir golosinas
El domingo es Halloween. ¿Cómo será la divertida excursión de este año a todo lo deliciosamente macabro? ¿Se podrá salir a pedir dulces? ¿Es seguro? Sí, lo es, según el Dr. Anthony Fauci.
El fin de semana pasado, el director del Instituto Nacional de Alergias y Enfermedades Infecciosas anunció a los medios de comunicación: "Este es un momento que a los niños les encanta. Es una parte muy importante del año para los niños … Salgan y disfruten de Halloween". Citando la cantidad de personas de 12 años o más que ahora están vacunadas contra el Covid-19 y la disminución del número de casos nuevos, Fauci dijo que pedir dulces debería ser seguro para los niños con algunas precauciones de sentido común.
Para celebrar de manera segura durante este primer Halloween posterior a la pandemia, HealthyChildren.org recomienda ceñirse al truco o trato al aire libre; evitar un gran número de personas que hacen trucos o golosinas agrupadas en espacios limitados, como en los porches delanteros y alrededor de las puertas delanteras; llevar consigo un suministro de desinfectante para manos; acompañar a los niños más pequeños; repartir solo golosinas preenvasadas comercialmente o golosinas no comestibles a los que hacen truco o trato; y usar máscaras en eventos y actividades públicos de Halloween en interiores.
Hay una tendencia relativamente nueva en el truco o trato que vale la pena considerar. Se llama "trunk or treat" y surgió hace unos seis años. Se trata de un grupo de padres que estacionan sus vehículos motorizados en el estacionamiento de una escuela o iglesia. Adornan sus maleteros abiertos con adornos de Halloween y reparten golosinas.
Para los padres que carecen de creatividad, conocimientos de bricolaje o tiempo para encontrar una manera de transformar los maleteros de sus autos en un cuadro adecuadamente espeluznante, las tiendas de artículos para fiestas venden kits para adornar su maletero y las redes sociales abundan con ideas inteligentes. Trunk-or-treat, dicen los expertos, elimina una serie de riesgos de salud y seguridad asociados con el tradicional truco o trato de casa en casa. Es menos probable que los niños reciban golosinas de extraños, se arriesguen a cruzar calles concurridas o perderse. Para las familias que viven en áreas donde las casas son pocas y distantes o en áreas inseguras, el trunk or treat ofrece una oportunidad segura y confiable para experimentar una preciada costumbre de Halloween.
Como han advertido los expertos en salud pública y enfermedades infecciosas, volver a la "normalidad" después de una pandemia mundial es un proceso. La transición a una vida prepandémica no está ocurriendo instantáneamente, pero estamos avanzando en la dirección correcta. Traer la diversión tradicional de Halloween para los jóvenes es un paso alentador.
Nota bene:
Página de consejos de HealthyChildren.org sobre Halloween y Covid-19 en línea en https://www.healthychildren.org/English/health-issues/conditions/COVID-19/Pages/Halloween-COVID-Safety-Tips.aspx.