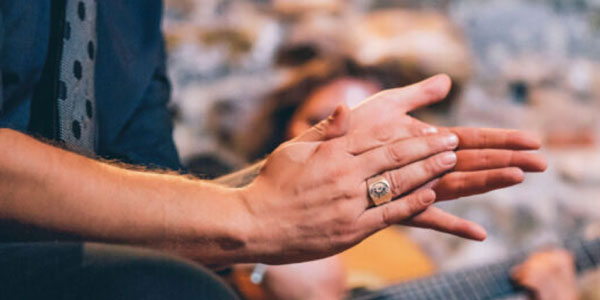 The William Baker Choral Foundation has its first Spanish-language choral ensemble.
Voces Festivas was unveiled on Oct. 8 during the foundation's recruiting event in celebration of Hispanic Heritage Month. Leilani Velasco, Voces Festivas music director, gave a short presentation describing her vision for the Spanish-language choir and explained how it will fit a unique niche in the "musically rich" choral community in Kansas City, according to a press release.
The choir will have around 25 professional musicians, all singing in Spanish. Music performances will include selections from a spectrum of Spanish-speaking countries, including Mexico, Colombia, Spain, Argentina, Peru, Venezuela, Costa Rica and Chile.
Highlighting the percussive nature of Spanish music, Voces Festivas also will include "many exciting rhythm instruments such as pan flutes, bombo argentino, tumbadoras, triangles, cascabeles, cocos, tambor and guitar," according to the release.
"With this enticement, we hope to attract qualified bilingual singers from the Kansas City communities of Armourdale, Argentine, Rosedale, Mission, Roeland Park, Shawnee and Kansas City, Missouri," the release said.
Voces Festivas is planning two open rehearsals in November, available to any Spanish-speaking individuals. Interested singers can join Velasco in sight-reading music and working on vocal techniques.
All rehearsals will be led and sung in Spanish. The rehearsals will be held 7-8:30 p.m. Nov. 10 and 17 at the Jane Sullivan Choral Library at 4101 W. 54th Terrace in Roeland Park, Kansas. Music-reading skills are important but not required.
For more information, visit https://www.festivalsingers.org/vocesfestivas.
---
Fundación coral lanza coro en español
La Fundación Coral William Baker tiene su primer conjunto coral en español.
Voces Festivas se presentó el 8 de octubre durante el evento de reclutamiento de la fundación en celebración del Mes de la Herencia Hispana. Leilani Velasco, directora musical de Voces Festivas, hizo una breve presentación describiendo su visión del coro en español y explicó cómo encajará en un nicho único en la comunidad coral "musicalmente rica" en Kansas City, según un comunicado de prensa.
El coro contará con alrededor de 25 músicos profesionales, todos cantando en español. Las actuaciones musicales incluirán selecciones de un espectro de países de habla hispana, incluidos México, Colombia, España, Argentina, Perú, Venezuela, Costa Rica y Chile.
Destacando la naturaleza percusiva de la música española, Voces Festivas también incluirá "muchos instrumentos rítmicos emocionantes como flautas de pan, bombo argentino, tumbadoras, triángulos, cascabeles, cocos, tambor y guitarra", según el comunicado.
"Con esta tentación, esperamos atraer cantantes bilingües calificados de las comunidades de Kansas City de Armourdale, Argentina, Rosedale, Mission, Roeland Park, Shawnee y Kansas City, Missouri", dice el comunicado.
Voces Festivas está planeando dos ensayos abiertos en noviembre, disponibles para cualquier persona de habla hispana. Los cantantes interesados pueden unirse a Velasco para leer música a primera vista y trabajar en técnicas vocales. Todos los ensayos serán dirigidos y cantados en español. Se llevarán a cabo de 7 a 8:30 p.m. el 10 y 17 de noviembre en la Biblioteca Coral Jane Sullivan en 4101 W.54th Terrace en Roeland Park, Kansas. Tener habilidades para leer música son importantes pero no obligatorias.
Para obtener más información, visite https://www.festivalsingers.org/vocesfestivas.