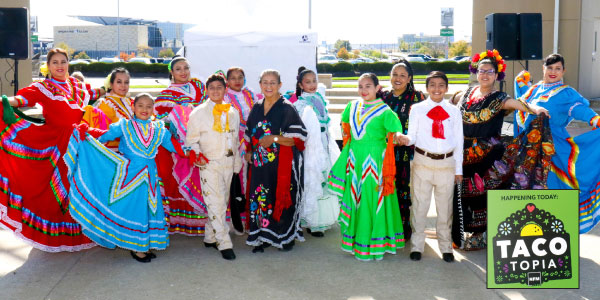 Nebraska Furniture Mart hosted the second annual Tacotopia festival on Oct. 9. An event held to celebrate National Hispanic Heritage month.
The taco-filled festival started at 12 PM and featured vendors, entertainment, and activities for the whole family. The event included live performances from mariachis and a hot sauce eating contest.
People also enjoyed a variety of local food and drinks from vendors usually found at La Placita Market.
All ticket proceeds were donated to Central Avenue Betterment Association. The local non-profit that works to improve the quality of life and economic development of the Central Avenue Area and its territory of operation.
---
Nebraska Furniture Mart celebró Tacotopia
Nebraska Furniture Mart organizó el segundo festival anual Tacotopia el 9 de octubre. Un evento realizado para celebrar el mes de la Herencia Nacional Hispana.
El festival lleno de tacos comenzó a las 12 PM y contó con vendedores, entretenimiento y actividades para toda la familia. El evento incluyó actuaciones en directo de mariachis y un concurso de comer salsa picante.
La gente también disfrutó de una variedad de alimentos y bebidas locales de los vendedores que normalmente se encuentran en La Placita Market.
Toda la recaudación de las entradas se donó a la Central Avenue Betterment Association. La organización local sin ánimo de lucro que trabaja para mejorar la calidad de vida y el desarrollo económico de la zona de la Avenida Central y su territorio de operación.