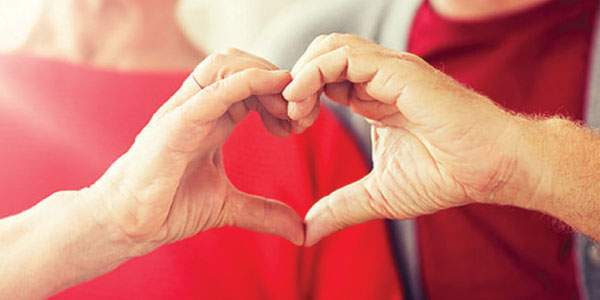 By Angie Baldelomar
February is American Heart Month.
In the Kansas City area, the chapter of the American Heart Association (AHA) is encouraging the community to participate in its February campaign, called "Be the Beat."
"(It) is all about getting communities more engaged and learning hands-only CPR, and (knowing) that it only takes two steps and 90 seconds to learn how to save somebody's life," said Laura Lopez, executive director at the AHA's Kansas City chapter.
Hands-only CPR and its importance are primary focal points for the association, Lopez said.
"CPR is a very important piece of what the AHA does," she said. "We work to make sure that Kansas Citians are educated on handling CPR."
The AHA does so by partnering with other organizations across the area to host hands-only CPR classes for the community. On Jan. 26, for example, the AHA attended Family Fun Night at El Centro's Academy for Children and taught hands-only CPR.
The AHA also stresses food and nutrition, helping to establish comprehensive, healthy food environments, according to Lopez.
"We're helping to improve vending machines, catering, pantries, food services within businesses to make sure that they're feeding people quality food, but that it's also nutritious," she said.
Lopez encourages people to search for and attend the hands-only CPR workshops, as CPR can help save a person's life, if their breathing or heart stops.
"When we think about community, that is the ultimate gift that we can give one another in (a) community is helping people live and giving people a chance at life," she said.
For more resources and information on other area events, visit https://www.heart.org/en/affiliates/kansas/kansas-city.
---
AHA alienta a la comunidad a aprender RCP sólo con las manos
Febrero es el Mes Estadounidense del Corazón.
En el área de Kansas City, la sede de la American Heart Association (AHA) anima a la comunidad a participar en su campaña de febrero, llamada "Be the Beat" ("Sé el latido").
"Se trata de lograr que las comunidades participen más y aprendan RCP sólo con las manos, y (saber) que sólo se necesitan dos pasos y 90 segundos para aprender cómo salvar la vida de alguien", dijo Laura López, directora ejecutiva de la sede de AHA en Kansas City.
La RCP sólo con las manos y su importancia son puntos focales principales para la asociación, dijo López.
"La RCP es una parte muy importante de lo que hace la AHA", dijo. "Trabajamos para asegurarnos de que los ciudadanos de Kansas estén capacitados en el manejo de la RCP".
La AHA lo hace asociándose con otras organizaciones en el área para ofrecer clases de RCP sólo con las manos para la comunidad. El 26 de enero, por ejemplo, la AHA asistió a la Noche de diversión familiar en la Academia para niños de El Centro y enseñó RCP sólo con las manos.
La AHA también hace hincapié en la alimentación y la nutrición, lo que ayuda a establecer entornos alimentarios completos y saludables, según López.
"Estamos ayudando a mejorar las máquinas expendedoras, el catering, las despensas, los servicios de alimentos dentro de las empresas para asegurarnos de que estén alimentando a las personas con alimentos de calidad, pero que también sean nutritivos", dijo.
López alienta a las personas a buscar y asistir a los talleres de RCP sólo con las manos, ya que la RCP puede ayudar a salvar la vida de una persona, si su respiración o su corazón se detienen.
"Cuando pensamos en la comunidad, ese es el mejor regalo que podemos darnos unos a otros en (una) comunidad: ayudar a las personas a vivir y darles una oportunidad en la vida", dijo.
Para obtener más recursos e información sobre otros eventos del área, visite https://www.heart.org/en/affiliates/kansas/kansas-city.