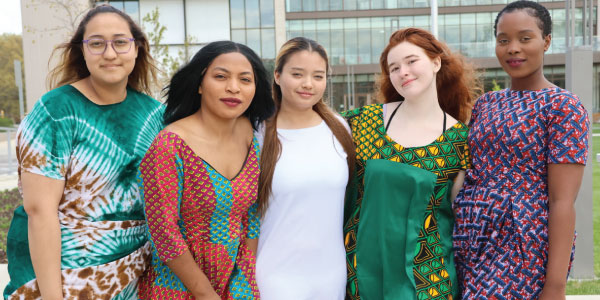 Story by Tere Siqueira and photos by Donelly College Marketing
On April 29, Donnelly College in Kansas City, Kansas, and the University of Kansas (KU) in Lawrence offered college students an opportunity to explore the intricacies of Latin American countries and address current challenges the region faces.
That day, the two educational institutions partnered to host the annual Pan American Summit. Organized by the KU Center for Latin American and Caribbean Studies (CLACS), the summit is an intercollegiate gathering that welcomes students from various institutions in Missouri and Kansas. The annual event focuses on pressing concerns affecting the countries in the Americas, covering topics like "social movements, political ideologies, economic theories, geographic impacts, environmental challenges, and issues of socioeconomic class and ethnic/racial identities," according to the CLACS website.
In preparation for the summit, faculty advisors assisted students in researching their assigned countries' "politics, economics, environment and history within the larger regional and hemispheric context," the CLACS website states. Students were tasked with developing potential strategies to tackle the issues impacting their designated countries.
During the event, participants formed intercollegiate delegations, working groups that were responsible for crafting and presenting "a final resolution" on an issue, according to the CLACS. Resolutions during the summit undergo examination, debates and evaluation by other delegations and a judging panel, the organization states.
The agenda also included breakfast, discussions of regional issues, lunch, reporting on regional problems and solutions, and the announcement of the winning resolutions. The day concluded with an optional soccer game.
Other activities included a speech by Monsignor Stuart Swetland, who delivered the opening remarks. Swetland emphasized the significance of collective problem-solving efforts to address the challenges nations, communities and families face.
---
Donnelly y KU exploran Latinoamérica a través de una cumbre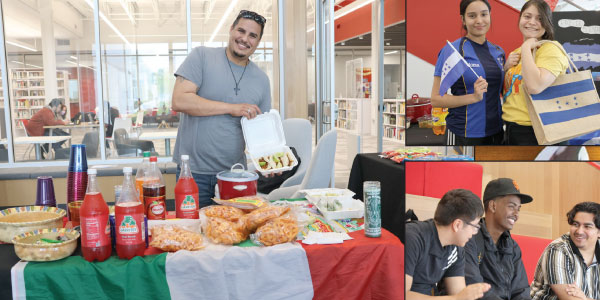 El 29 de abril, el Donnelly College de Kansas City (Kansas) y la Universidad de Kansas (KU) en Lawrence ofrecieron a los estudiantes universitarios la oportunidad de explorar las complejidades de los países latinoamericanos y abordar los retos actuales a los que se enfrenta la región.
Ese día, las dos instituciones educativas se asociaron para celebrar la Cumbre Panamericana anual. Organizada por el Centro de Estudios Latinoamericanos y del Caribe (CLACS) de la KU, la cumbre es un encuentro interuniversitario que acoge a estudiantes de diversas instituciones de Missouri y Kansas. El evento anual se centra en las preocupaciones urgentes que afectan a los países de las Américas, cubriendo temas como «movimientos sociales, ideologías políticas, teorías económicas, impactos geográficos, desafíos medioambientales y cuestiones de clase socioeconómica e identidades étnicas/raciales», según la página web del CLACS.
Para preparar la cumbre, los profesores asesores ayudaron a los estudiantes a investigar «la política, la economía, el medio ambiente y la historia de los países asignados en el contexto regional y hemisférico más amplio", según el sitio web del CLACS. A los estudiantes se les encomendó la tarea de desarrollar posibles estrategias para abordar los problemas que afectan a los países designados.
Durante el evento, los participantes formaron delegaciones intercolegiales, grupos de trabajo encargados de elaborar y presentar "una resolución final" sobre un tema, según la CLACS. Además, las resoluciones son examinadas, los debates y la evaluación de otras delegaciones y de un jurado, afirma la organización.
El programa del día también incluía un desayuno, debates sobre asuntos regionales, un almuerzo, la presentación de informes sobre problemas y soluciones regionales y el anuncio de las resoluciones ganadoras. La jornada concluyó con un partido de fútbol opcional.
Otras actividades incluyeron un discurso de Monseñor Stuart Swetland, que pronunció las palabras de apertura. Swetland destacó la importancia de los esfuerzos colectivos de resolución de problemas para abordar los retos a los que se enfrentan las naciones, las comunidades y las familias.