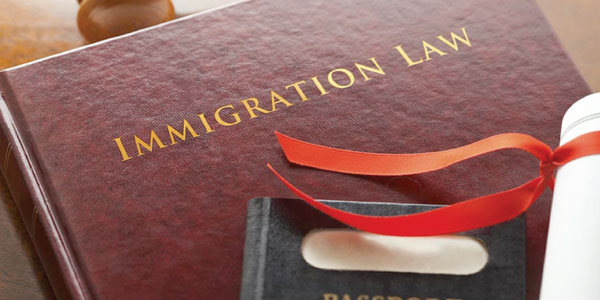 Every year, thousands of foreign families are forced to come to the United States in search of a better way of life. Although many of them are lucky, others must go through undesirable situations such as being separated from their loved ones for a long time.
Anguish, suffering, and discouragement are some of the feelings sensed by parents, children, or siblings who count the days until they are reunited with their family. It is in those moments when more questions arise: How can I get my documentation? How do I get a work permit? Do I qualify for any type of visa?
To these questions, we have an answer. Attorney Jessica Piedra has over 20 years of experience working with immigration cases and helping families get back together after a long time.
Citizenship, citizenship without an exam, work permits, family petitions (for spouses or children and parents), consular processing, U visas, VAWA, DACA and TPS renewals, and, most recently, asylum and immigration courts are the cases we work on in the office.
To find out which of these types of cases you may qualify for, you must first schedule a consultation with our legal team. During the appointment, you will have the opportunity to meet the legal team and talk for 30 minutes about your immigration situation.
You will receive the most appropriate and honest legal advice based on the circumstances of your case. And after this meeting, you will know exactly what your legal options are to improve your and your family's immigration status.
Would you like to schedule a consultation? Call us at (816) 895-6363 and our Customer Service team will assist you in setting up your appointment with us. We strive to provide quality legal solutions to you and all of our clients so you and your family can enjoy a brand-new life.
If you have any questions, you can also go to our official Facebook page (www.facebook.com/jpiedralaw) and we will be happy to help you.
---
¿Por qué agendar una consulta con nuestro equipo legal?
Cada año, miles de familias extranjeras se ven obligadas a venir a Estados Unidos en busca de un mejor estilo de vida. Aunque muchas de ellas tienen suerte, otras deben atravesar por situaciones indeseadas como el separarse de sus seres queridos por mucho tiempo.
Angustia, sufrimiento y desaliento son algunas de las sensaciones que sienten los padres, hijos o hermanos que cuentan los días para reencontrarse con su familia. Es en esos momentos cuando más preguntas surgen: ¿Cómo puedo conseguir mis papeles? ¿Cómo consigo un permiso de trabajo? ¿Califico para algún tipo de visa?
A esas preguntas les tenemos una respuesta. La abogada Jessica Piedra tiene más de 20 años de experiencia trabajando con casos de inmigración y ayudando a las familias a unirse de nuevo después de mucho tiempo.
Ciudadanía, ciudadanía sin examen, permisos de trabajo, peticiones familiares (para esposos o hijos y padres), procesos consulares, visas U, VAWA, renovaciones de DACA y TPS, y, más recientemente, asilo y cortes de inmigración son los casos que trabajamos en la oficina.
Para saber a cuál de estos tipos de casos usted puede calificar, primero debe agendar una consulta con nuestro equipo legal. Durante la cita, tendrá la oportunidad de conocer y conversar con nuestro equipo legal durante 30 minutos acerca de su situación migratoria.
Recibirá el consejo legal más apropiado y honesto según las circunstancias de su caso, y sabrás exactamente cuáles son tus opciones legales para mejorar tu situación migratoria y la de tu familia.
¿Le gustaría agendar una consulta? Llámenos al (816) 895-6363 y nuestro equipo de servicio al cliente le ayudará a apartar su cita con nosotros. Nos esforzamos por ofrecer soluciones legales de calidad a usted y a todos nuestros clientes para que puedan estar tranquilos con su familia.
Si tiene alguna pregunta, también puede llamarnos o dirigirse a nuestra página oficial de Facebook (www.facebook.com/jpiedralaw) y con gusto le ayudaremos.