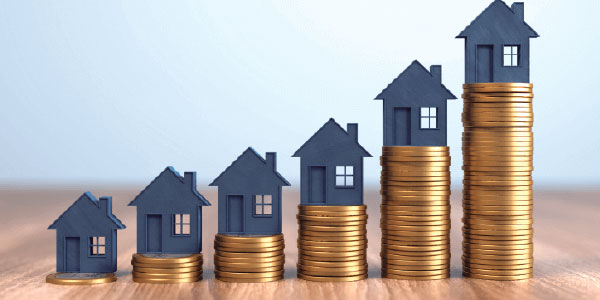 Rising property values inflate homeowners' monthly budgets. Ever-higher assessments mean higher property tax bills and pricier insurance premiums. It's putting at risk older homeowners and the working poor.
Locally, 2023 property assessments put the issue front and center. The situation facing residents of cities within Jackson County Missouri is an ominous case in point. The average assessment increase on a home or property, officials claim, is 30%. But that figure's raising eyebrows considering that some owners report increases of 300% and more.
Following weeks of tumult created when owners received their assessment notices, the Jackson County Assessor's Office was pressured to extend the original July 10 property assessment appeal deadline to July 31. Simultaneously, it eliminated walk-in appointments, forcing property owners to phone 1-877-895-9675 to schedule an appeal appointment. However, they're frustrated by hopelessly long hold times and dropped calls
To date, the assessor reports, some 35,000 or more property and homeowners have filed appeals. Independence and at least one other city is ready to sue Jackson County over the assessments. City officials claim they're "illegal and unlawful" and causing property owners "imminent harm." Desperate residents demonstrated outside K.C. City Hall earlier this month.
In the interest of providing a practicable resolution to the crisis and relief for property owners, First District Jackson County Legislator Manny Abarca IV introduced a resolution (21324). It called for revoking current 2023 valuations and instead capping assessed valuations at 15% over 2019 valuations. Last week, legislators passed it.
Jackson County Assessment Director Gail McCann-Beatty refused to follow the recommendation, and White called it "irresponsible" and "illegal." The resolution has no force of law, Abarca acknowledged. Nevertheless, legislators who've been deluged with calls from scared, unhappy constituents felt compelled to make a statement. They grasped the situation and sympathized; their constituents' concerns are justified.
At Monday's county legislative session (July 17), members considered another resolution (21323) brought by Abarca in support of Senate Bill 190, which Missouri Gov. Mike Parsons signed this month. The senior tax relief bill authorizes counties to cap property taxes for seniors 65 and older on their primary residence. (It also exempts Social Security benefits from state income taxes beginning in 2024.)
Last week, White called for "the immediate implementation and improvement" of the bill's property tax freeze provision, which doesn't go into effect until 2025.
Why didn't the Jackson County Assessment Office warn residents about an impending jump in property valuations? Why wasn't the office better prepared to handle assessment appeals? Was the process flawed? How does Jackson County plan to address the angst and apprehension sweeping the county and fears that the tax hike could cost owners their homes? And how does the county propose winning back taxpayer confidence?
---
¿Eran estos problemas de los contribuyentes realmente inevitables?
El aumento del valor de las propiedades infla los presupuestos mensuales de los propietarios. Las evaluaciones cada vez más altas significan facturas de impuestos a la propiedad más altas y primas de seguro más caras. Está poniendo en riesgo a los propietarios de viviendas mayores y a los trabajadores pobres.
A nivel local, las evaluaciones de propiedades de 2023 ponen el problema al frente y al centro. La situación que enfrentan los residentes de las ciudades dentro del condado de Jackson, Missouri, es un caso siniestro. El aumento de tasación promedio en una casa o propiedad, afirman los funcionarios, es del 30%. Pero esa cifra sorprende considerando que algunos propietarios reportan aumentos del 300% y más.
Después de semanas de tumulto creado cuando los propietarios recibieron sus avisos de evaluación, se presionó a la Oficina del Tasador del Condado de Jackson para que extendiera la fecha límite original del 10 de julio para la apelación de la evaluación de la propiedad hasta el 31 de julio. Al mismo tiempo, eliminó las citas sin cita previa, lo que obligó a los propietarios a llamar al 1-877-895-9675 para programar una cita de apelación. Sin embargo, están frustrados por los tiempos de espera desesperadamente largos y las llamadas perdidas.
Hasta la fecha, según reporta el tasador, unas 35.000 o más propiedades y propietarios han presentado apelaciones. Independence y al menos otra ciudad están listas para demandar al condado de Jackson por las evaluaciones. Los funcionarios de la ciudad afirman que son "ilegales" y que causan a los propietarios un "daño inminente". Residentes desesperados se manifestaron afuera del Ayuntamiento de KC a principios de este mes.
Con el interés de brindar una solución práctica a la crisis y alivio para los propietarios, el legislador del primer distrito del condado de Jackson, Manny Abarca IV, presentó una resolución (21324). Pidió revocar las valoraciones actuales de 2023 y, en cambio, limitar las valoraciones tasadas al 15% sobre las valoraciones de 2019. La semana pasada, los legisladores lo aprobaron.
La directora de evaluación del condado de Jackson, Gail McCann-Beatty, se negó a seguir la recomendación y White la calificó de "irresponsable" e "ilegal". La resolución no tiene fuerza de ley, reconoció Abarca. Sin embargo, los legisladores que han sido inundados con llamadas de electores asustados e infelices se sintieron obligados a hacer una declaración. Comprendieron la situación y simpatizaron; las preocupaciones de sus electores están justificadas.
En la sesión legislativa del condado del lunes (17 de julio), los miembros consideraron otra resolución (21323) presentada por Abarca en apoyo del Proyecto de Ley del Senado 190, que el gobernador de Missouri, Mike Parsons, firmó este mes. El proyecto de ley de desgravación fiscal para personas de la tercera edad autoriza a los condados a limitar los impuestos a la propiedad para personas mayores de 65 años en su residencia principal. (También exime a los beneficios del Seguro Social de los impuestos estatales sobre la renta a partir de 2024).
La semana pasada, White pidió "la implementación y mejora inmediatas" de la disposición de congelamiento de impuestos a la propiedad del proyecto de ley, que no entrará en vigencia hasta 2025.
¿Por qué la Oficina de Evaluación del Condado de Jackson no advirtió a los residentes sobre un salto inminente en las valoraciones de las propiedades? ¿Por qué la oficina no estaba mejor preparada para manejar las apelaciones de evaluación? ¿Fue defectuoso el proceso? ¿Cómo planea el condado de Jackson abordar la angustia y la aprensión que inundan el condado y los temores de que el aumento de impuestos pueda costarles a los propietarios sus hogares? ¿Y cómo propone el condado recuperar la confianza de los contribuyentes?