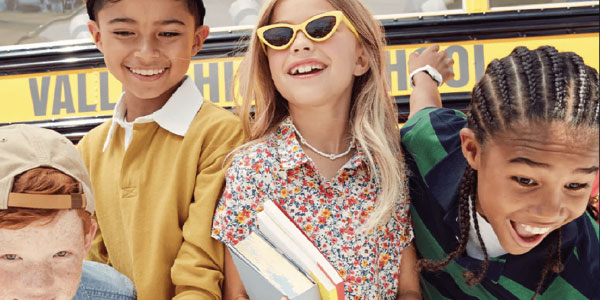 By Chara
Many Missouri residents and Show-Me State visitors are gearing up to save some extra cash during the annual Back-to-School Sales Tax Holiday.
As the Missouri Department of Revenue (DOR) has announced on its website, this year's dates for state and local sales tax exemptions on DOR-approved school-related items are Aug. 4-6. Like previous years, localities may choose to participate or not.
Also like previous years, the sales tax exemptions are applicable to the following categories:
Clothing: Items that are eligible for exemption include shirts, pants, dresses and shoes. Clothing accessories, however, are not. Accessories include watches, jewelry, ties, headbands and belt buckles. Additionally, the DOR has stated that articles of clothing with a taxable value of more than $100 are ineligible.
School supplies: DOR-approved supplies include textbooks, notebooks, crayons, art supplies, rulers, backpacks, chalk and globes.
Personal computers and related peripherals: The tax emption is applicable to computers and related peripherals priced at less than $1,500.
Proof of residency is not required to shop during the sales tax emption period.
For more detailed information on the sales tax holiday, visit https://dor.mo.gov.
---
Se anuncia la suspensión del impuesto por el regreso a clases en Missouri
Muchos residentes de Missouri y visitantes del Show-Me State se están preparando para ahorrar algo de dinero extra durante el feriado anual de impuestos sobre las ventas de regreso a la escuela.
Como anunció el Departamento de Ingresos de Missouri (DOR, por sus siglas en inglés) en su sitio web, las fechas de este año para las exenciones de impuestos estatales y locales sobre las ventas en artículos relacionados con la escuela aprobados por el DOR son del 4 al 6 de agosto. Al igual que en años anteriores, las localidades pueden optar por participar o no.
También como años anteriores, las exenciones del impuesto sobre las ventas son aplicables a las siguientes categorías:
Ropa: Los artículos que son elegibles para la exención incluyen camisas, pantalones, vestidos y zapatos. Los accesorios de vestir, sin embargo, no lo son. Los accesorios incluyen relojes, joyas, corbatas, diademas y hebillas de cinturón. Además, el DOR ha declarado que las prendas de vestir con un valor imponible de más de $100 no son elegibles.
Útiles escolares: Los suministros aprobados por el DOR incluyen libros de texto, cuadernos, crayones, materiales de arte, reglas, mochilas, tizas y globos terráqueos.
Computadoras personales y periféricos relacionados: La desgravación fiscal se aplica a las computadoras y periféricos relacionados con un precio inferior a $1,500.
No se requiere prueba de residencia para comprar durante el período de exención del impuesto sobre las ventas.
Para obtener información más detallada sobre la exención del impuesto sobre las ventas, visite https://dor.mo.gov.