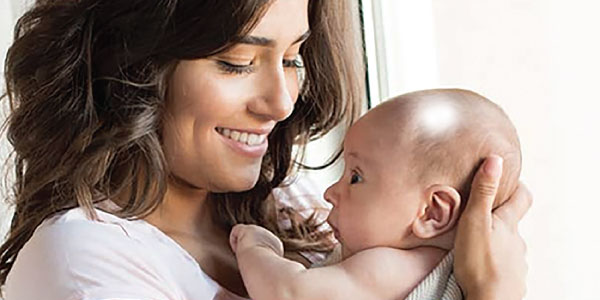 Commentary by Chara
Welcoming a baby into the world is an exciting experience for any parent.
But parents must ensure they have all the necessary items to make their journey into parenthood as smooth and comfortable as possible. Here are a few items that'll help you be ready for the special moment of parenthood:
*Diapers and changing supplies: Stock up on both disposable and cloth diapers, along with wipes, diaper cream and changing pads. A well-equipped changing station will make your frequent diaper changes more manageable and efficient.
*Baby clothes: Essentials include onesies, sleepers, bodysuits and socks. Try to buy clothing that's easy to put on and remove – and appropriate for various weather conditions.
*Sleeping place: A crib, co-sleeper, and a firm mattress and fitted sheets, are essentials.
*Feeding supplies: Breastfeeding mothers will need nursing bras, nipple cream and breast pads. Bottle-feeding parents should have bottles, formula and sterilizing equipment. In addition, a nursing pillow can provide comfort and support during feeding sessions.
*Baby gear: A stroller, baby carrier and car seat are indispensable for getting around safely. Look for models that are easy to maneuver and provide proper support for your baby's growing body.
*Bathing essentials: Having the right tools to bathe your baby will make it enjoyable for both of you. A baby bathtub, gentle soap, soft washcloths and a hooded towel are essential. Ensure the water temperature is safe by using a baby bath thermometer.
*Parenting books and resources: Look for reliable parenting resources, such as books, online forums and classes. Those tools can provide guidance, reassurance and advice as you navigate the challenges and joys of parenthood.
---
Lo que debes tener cuando tienes un bebé
Dar la bienvenida a un bebé al mundo es una experiencia emocionante para cualquier padre.
Pero los padres deben asegurarse de tener todos los elementos necesarios para que su camino hacia la paternidad sea lo más tranquilo y cómodo posible. Aquí hay algunos artículos que la ayudarán a estar lista para el momento especial de la paternidad:
*Pañales y artículos para cambiar pañales: Abastecerse de pañales desechables y de tela, junto con toallitas húmedas, crema para pañales y almohadillas para cambiar pañales. Un cambiador bien equipado hará que sus frecuentes cambios de pañales sean más manejables y eficientes.
*Ropa de bebé: Los elementos esenciales incluyen mamelucos, pijamas, monos y calcetines. Trate de comprar ropa que sea fácil de poner y quitar y que sea apropiada para diversas condiciones climáticas.
*Lugar para dormir: una cuna, un colecho, un colchón firme y sábanas bajeras son indispensables.
*Suministros de alimentación: las madres que amamantan necesitarán sostenes de lactancia, crema para pezones y almohadillas para los senos. Los padres que amamantan con biberón deben tener biberones, fórmula y equipo de esterilización. Además, una almohada de lactancia puede brindar comodidad y apoyo durante las sesiones de alimentación.
*Equipo de bebé: Un cochecito, un portabebés y una silla de auto son indispensables para moverse con seguridad. Busque modelos que sean fáciles de maniobrar y que brinden el soporte adecuado para el cuerpo en crecimiento de su bebé.
*Elementos esenciales para el baño: tener las herramientas adecuadas para bañar a su bebé hará que ambos disfruten. Una bañera para bebés, jabón suave, paños suaves y una toalla con capucha son esenciales. Asegúrese de que la temperatura del agua sea segura usando un termómetro de baño para bebés.
*Libros y recursos para padres: busque recursos confiables para padres, como libros, foros en línea y clases. Esas herramientas pueden brindar orientación, tranquilidad y asesoramiento a medida que navega por los desafíos y las alegrías de la paternidad.