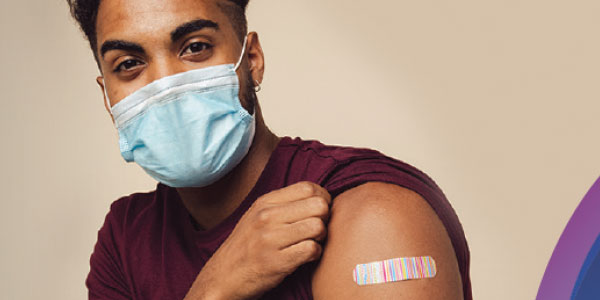 By Chara
The U.S. Centers for Disease Control and Prevention (CDC) is recommending that everyone 6 months and older get a flu vaccination this cold and flu season.
Other recommendations from the CDC, posted on its website (cdc.gov), include the following:
*Vaccinations should take place in September or October. But the CDC also recommends vaccinations be given "throughout the season as long as influenza viruses are circulating."
*Getting vaccinated "in July or August" is recommended for anyone "in the third trimester of pregnancy during those months."
*Getting vaccinated is highly recommended "for people who are at (a) higher risk of developing serious flu complications." Those people include older adults and anyone with a chronic health condition.
*The choice of which flu vaccine to get depends on various factors, including age and any underlying health conditions. For people under 65, the CDC does not recommend a specific flu vaccine.
*For people 65 and older, the CDC recommends three vaccines because of their potentially greater effectiveness: Fluzone High-Dose Quadrivalent, Flublok Quadrivalent recombinant and Fluad Quadrivalent adjuvanted. But if none of those three are available, another "age-appropriate" vaccine can be used.
*Anyone with an egg allergy can still be vaccinated, if the vaccination is given in a setting where "personnel and equipment needed for rapid recognition and treatment of acute hypersensitivity reactions are available."
Anyone with questions or concerns about choosing the appropriate flu vaccine is advised to speak with a doctor.
---
CDC publica pautas para vacunación de la influenza 2023-24
Los Centros para el Control y la Prevención de Enfermedades (CDC) recomiendan que todas las personas de 6 meses en adelante se vacunen contra la influenza en esta temporada de resfriados y gripe.
Otras recomendaciones de los CDC, publicadas en su sitio web (cdc.gov), incluyen las siguientes:
Las vacunas deben realizarse en septiembre u octubre. Pero los CDC también recomiendan que se administren las vacunas "durante toda la temporada, siempre que los virus de la influenza estén circulando".
*Se recomienda vacunarse "en julio o agosto" para cualquier persona "en el tercer trimestre del embarazo durante esos meses".
*Se recomienda encarecidamente vacunarse "para las personas que tienen un mayor riesgo de desarrollar complicaciones graves por la influenza". Esas personas incluyen adultos mayores y cualquier persona con una condición de salud crónica.
*La elección de qué vacuna contra la influenza recibir depende de varios factores, incluida la edad y cualquier condición de salud subyacente. Para las personas menores de 65 años, los CDC no recomiendan una vacuna específica contra la gripe.
*Para las personas de 65 años o más, los CDC recomiendan tres vacunas debido a su potencialmente mayor efectividad: Fluzone Quadrivalent de dosis alta, Flublok Quadrivalent recombinante y Fluad Quadrivalent con adyuvante. Pero si ninguna de esas tres está disponible, se puede utilizar otra vacuna "apropiada para la edad".
*Cualquier persona con alergia al huevo aún puede vacunarse si la vacuna se administra en un entorno donde "se disponga del personal y el equipo necesarios para el rápido reconocimiento y tratamiento de las reacciones de hipersensibilidad aguda".
Se recomienda que cualquier persona que tenga preguntas o inquietudes sobre cómo elegir la vacuna contra la influenza adecuada hable con un médico.