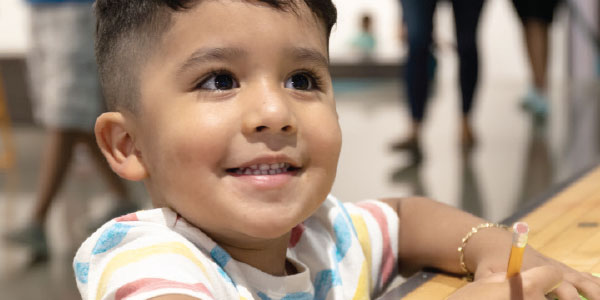 Photos by Sonia Falcon
The Johnson County Arts and Heritage Center hosted a celebration in honor of Hispanic Heritage Month on Oct. 4. The event took place from 6 to 8 p.m. and featured musical performances, food samples, bike displays, a community art project and more.
---
El condado de Johnson celebra el Mes de la Herencia Hispana
El Centro de Artes y Patrimonio del Condado de Johnson organizó una celebración en honor al Mes de la Herencia Hispana el 4 de octubre. El evento se llevó a cabo de 6 a 8 p.m. y contó con actuaciones musicales, muestras de comida, exhibiciones de bicicletas, un proyecto de arte comunitario y más.