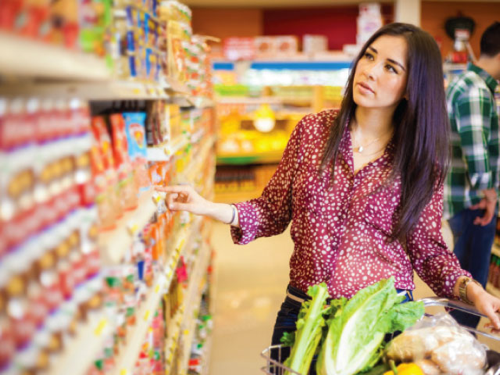 Se estima que la concesión de un estatus legal a las poblaciones indocumentadas ante el Gobierno elevará el poder de cada una en un 11%. Y, si los inmigrantes están comprando más, los gobiernos están ganando más ingresos y la economía privada gozara de un mayor éxito.
Ésa es la línea de razonamiento seguido en un informe de la Alianza para una Nueva Economía que busca entender las contribuciones hispanas al mercado estadounidense a través de un análisis de patrones de ingresos.
El reporte, titulado "El Poder de la Bolsa: Contribuciones a la Capacidad de Gasto y los Ingresos Fiscales de EE.UU. en 2013", analiza el potencial del poder adquisitivo de la población hispana a la vez que reconoce su importancia existente dentro de la economía privada. Por ejemplo, el análisis muestra que los hispanos son el primer grupo étnico en ver alguna ganancia en el ingreso promedio desde la recesión, en $40,963 en 2013, el ingreso promedio estaba arriba 3.5% con respecto al 2012. Otros grupos étnicos no vieron ningún cambio apreciable en el salario medio en el mismo período [de tiempo].
En total, los hispanos representaron $605 mil millones de todo el ingreso disponible en el país en 2013, aproximadamente uno de cada $10 [dólares] o casi tres veces los ingresos anuales de Apple.
En el mismo período, los hispanos contribuyeron con $190 mil millones en impuestos, $123 mil millones de los cuales fueron al Gobierno federal. Los hogares encabezados por los contribuyentes extranjeros aportaron $86 mil millones en impuestos.
Los datos también muestran que los hispanos están contribuyendo con más ingresos a los servicios sociales que el valor de lo que ellos utilizan. Entre 1996 y 2011, los hispanos aportaron un ingreso neto de $182 mil millones a Medicare, mientras que la población nacida en Estados Unidos generó un déficit neto de $687 mil millones durante el mismo período.
El reporte utiliza datos de la Encuesta de Comunidades de América, una autoridad constante en la comprensión de toda la población hispana, legalmente presentada o de otra manera. La cifra frecuentemente mencionada de "11 millones de inmigrantes indocumentados" ha sido básicamente sacada del trabajo de la encuesta.
[divider]
Report examines increasing Hispanic economic might
By Jesus Lopez-Gomez
Granting undocumented populations legal standing before the U.S. government is estimated to raise the earning power of each by up to 11 percent. And if immigrants are buying more, governments are earning more revenue and the private economy will enjoy greater success.
That's the line of reasoning pursued in a new report by the Partnership for a New Economy that seeks to understand Hispanic contributions to the U.S. market through an analysis of income patterns.
Titled "The Power of the Purse: Contributions to America's Spending Power and Tax Revenues in 2013," the report examines the potential spending power of the Hispanic population while also acknowledging its existing importance within private economy. For example, the analysis shows that Hispanics are the first ethnic group to see any gains in medial incomes since the recession. At $40,963 in 2013, median income was up 3.5 percent from 2012. Other ethnic groups saw no appreciable change in median income during the same period.
All told, Hispanics accounted for $605 billion of all the country's disposable income in 2013 – about one in every $10 or roughly three times Apple's annual revenue.
During the same period, Hispanics contributed $190 billion in taxes, $123 billion of which went to the federal government. Households led by foreign-born taxpayers contributed $86 billion in taxes.
The data also shows Hispanics are contributing more revenue to social services than the value of what they use. Between 1996 and 2011, Hispanics contributed a net income of $182 billion to Medicare, while the U.S.-born population generated a net deficit of $687 billion during the same period.
The report uses data from the American Communities Survey, a consistently cited authority in understanding the whole Hispanic population, legally present or otherwise. The oft-repeated "11 million undocumented immigrants" figure is drawn primarily from the survey's work.