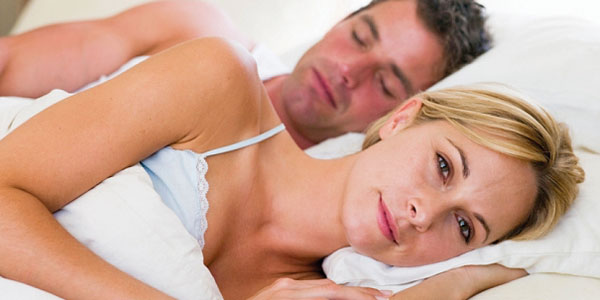 El 18 de Agosto, la Food and Drug Administration (FDA) (Dirección de Alimentos y Medicamentos) aprobó el uso de un medicamento por receta que algunas personas están llamando el "Viagra femenino".
Conocido como Addyi, el medicamento está diseñado para tratar el bajo apetito sexual en las mujeres. En un comunicado de noticias, Janet Woodcock, directora del Centro de FDA para evaluación de medicamentos, consideró el medicamento ser un avance para las mujeres.
"La aprobación de hoy le da a las mujeres preocupadas por su bajo apetito sexual una opción aprobada para tratamiento", se citó a Woodcock. " La FDA lucha por proteger y avanzar en la salud de las mujeres -y estamos comprometidos a apoyar el desarrollo de tratamientos seguros y eficaces para la disfunción sexual femenina".
Addyi trata la disfunción sexual femenina cambiando el balance de dopamina y serotonina en el cerebro para ayudar a los deseos sexuales -un contraste de la manera en que funciona el Viagra. El Viagra trata la disfunción eréctil.
Al igual que otros medicamentos, Addyi tiene posibles efectos secundarios. Entre ellos baja presión sanguínea y pérdida de conocimiento. En noticias relacionadas, la FDA ha aconsejado a los consumidores de Addyi que eviten el alcohol.
Muchas organizaciones celebraron la aprobación de FDA para Addyi. Terry O'Neil, presidenta de la Organización Nacional para las Mujeres, declaró en un comunicado de prensa de la organización: "La Dirección de Alimentos y Medicamentos hizo lo correcto al aprobar el primer tratamiento médico para la queja sexual más común de las mujeres -y esperamos que otros tratamientos seguros y eficaces sean aprobados. El trastorno del deseo sexual inhibido es una condición seria por la que pasa aproximadamente el 10% de las mujeres pre menopáusicas, aún así se ha tardado siete años para que este medicamento, flibanserin (Addyi) reciba la luz verde".
De acuerdo con las estadísticas de la campaña Even The Score, una de cada 10 mujeres tiene la forma más común del trastorno del deseo sexual inhibido. El Addyi se espera que ayude a dar tratamiento a numerosas mujeres que sufren esta condición.
____________________________________________________________________________________________________
FDA approves "female Viagra" to enhance sexual drive in women
By Chara
On Aug. 18, the Food and Drug Administration (FDA) approved the use of a prescription drug that some people are calling the "female Viagra."
Known as Addyi, the drug is designed to treat low sex drives in women. In a news release, Janet Woodcock, director of the FDA's Center for Drug Evaluation, considered the drug to be a breakthrough for women.
"Today's approval provides women distressed by their low sexual desire with an approved treatment option," Woodcock was quoted as saying. "The FDA strives to protect and advance the health of women – and we are committed to supporting the development of safe and effective treatments for female sexual dysfunction."
Addyi treats female sexual dysfunction by changing the balance of dopamine and serotonin in the brain to help create sexual desires – a contrast from how Viagra works. Viagra treats erectile dysfunction.
As with other medications, Addyi has potential side effects. They include low blood pressure and loss of consciousness. In related news, the FDA has advised Addyi consumers to avoid alcohol.
Many organizations celebrated the FDA's approval of Addyi. Terry O'Neil, National Organization for Women president, stated in a press release from the organization: "The Food and Drug Administration did the right thing by approving the first-ever medical treatment for women's most common sexual complaint – and we hope that other safe and effective treatments will be approved. Hypoactive sexual desire disorder is a serious condition experienced by about 10 percent of pre-menopausal women, yet it has taken seven years for this drug, flibanserin (Addyi), to get the green light."
According to statistics from the Even The Score campaign, one out of 10 women has the most common form of hypoactive sexual desire disorder. Addyi is expected help to treat many women suffering from the condition.