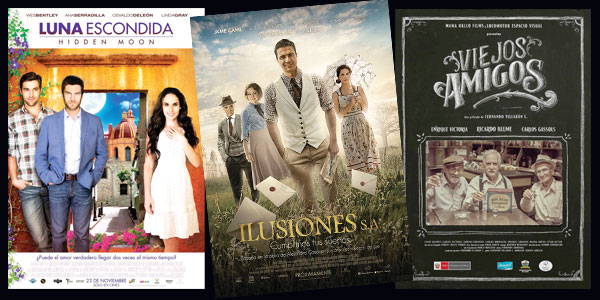 Todos los años en septiembre y octubre la Sociedad Hidalgo y el comité de Morelia de la asociación hermana de Kansas City presenta cinéfilos con una colección de nuevas y antiguas películas latinoamericanas con la intención de fomentar una discusión posteriormente.
Este año no será diferente, el 14avo festival de cine latinoamericano en Kansas City comenzó el 5 de septiembre y continuará hasta el 10 de octubre en el teatro 'Rio' en Overland Park, Kan.
Este año películas de Argentina, Cuba, Perú y México harán parte del festival con conversaciones y discusiones después dirigidas por profesores de humanidades de diferentes universidades.
Algunas de las películas que se van a presentar son  Un Hombre de Éxito(Cuba, 1986);  Luna Escondida (México/Estados Unidos, 2012); Viejos Amigos (Perú, 2014); y El Almuerzo (Argentina, 2015).
Las películas son recomendadas para personas mayores de 18 años. El costo de admisión es de $6, con pases disponibles a todas las películas por $25.
Para más información visite www.sociedadhidalgo.org.
---
Rio Theater to host annual Latin American film festival
Every year in September and October, Sociedad Hidalgo and the Morelia Committee of the Sister City Association of Kansas City present moviegoers with a collection of new and old Latin America films aimed at encouraging discussion afterward.
This year is no different.
The 14th annual Latin America Cinema Festival of Kansas City began on Sept. 5. It will continue with Saturday screenings through Oct. 10 at the Rio Theatre in Overland Park, Kan.
This year, Argentinian, Cuban, Peruvian and Mexican films will be shown, with an after-film discussion led by invited humanities professors from area universities. Films that will be shown include "A Successful Man" (Cuba, 1986); "Hidden Moon" (Mexico/United States, 2012); "Good Old Boys" (Peru, 2014); and "The Lunch" (Argentina, 2015).
The films are recommended for ages 18 and older. Admission is $6, with passes for all the films available for $25.
For more information, visit www.sociedadhidalgo.org.