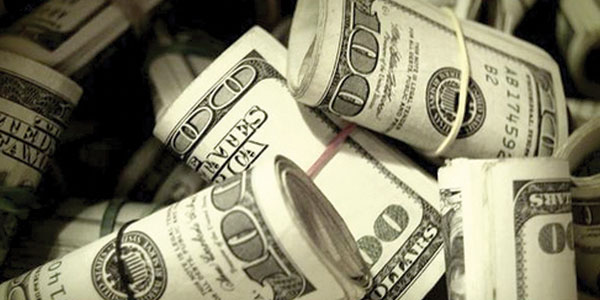 Muchas metas se inician al cominezo de un año. A algunos nos gustaría perder peso, otros preferirían trabajar para hacer mejores amigos, y a otros les gustaría trabajar en sus finanzas.
En seguida presentamos algunas maneras para mejorar sus finanzas en el 2016. Se sorprenderá de lo lejos que puede llegar con muy poco esfuerzo, pero mucha consistencia.
* Establezca un fondo de emergencia (suficiente dinero para mantenerse desempleado por un período de 4 a 6 meses): es importante tener algún dinero ahorrado en un lugar de fácil acceso, tal como una cuenta de ahorros. Muchos asesores financieros le dirán qué necesita ahorrar por lo menos 6 meses de gastos para vivir. Mi consejo para usted para el 2016 es ahorrar entre $75 y $200 de cada cheque en un lugar seguro para empezar a formar su fondo de emergencia. Entre más ahorren será mejor, y recuerde, el dinero debe usarse solamente en un caso de verdadera emergencia, tal como reparar un carro, reparaciones para la casa o desempleo temporal.
* Haga un presupuesto: Trabajar en un presupuesto puede ser la clave para el éxito financiero. Anote todo en lo que usted gasta el dinero (sí, ¡todo!). Esto incluye servicios, renta o pagos hipotecarios, combustible, pagos de automóvil, entretenimiento y comida. Repase esta lista algunas veces y subraye los artículos que no pueden ser eliminados ni reducidos. Después usted puede concentrarse en los artículos que puedan ser eliminados o reducidos. Para ayudar a reducir ciertos gastos, pregúntese algunas cosas -por ejemplo "¿Necesito gastar $75 cada fin de semana en entretenimiento?" Si se hace apropiadamente y lo cumple y lo respeta, el presupuesto le servirá de mucho.
* Recortar: No es necesario ir todas las mañanas a Starbucks. Mejor gaste $40 en una buena cafetera y prepare su propio café en casa. Salir a cenar 3 ó 4 veces a la semana es un desperdicio. Mejor cocine en casa y organice cenas con amigos y familias donde cada uno lleve su propio platillo y compartan. Puede ahorrarse una gran cantidad de dinero siendo más inteligentes y organizando comidas y entretenimiento con anticipación.
Siguiendo estos tres consejos lo llevarán lejos económicamente. Le deseamos buena suerte al mejorar sus finanzas en el 2016.
_________________________________________________________________________________________________________
​Smart money moves for 2016
By Dermidio Juez-Perez
Many goals start with the beginning of a year. Some of us would like to lose weight. Others would rather work on making better friends. Still others would like to work on their finances.
Below are a few ways to improve your finances in 2016. You'll be surprise at how far you can go with little effort, but lots of consistency.
*Establish an emergency fund (enough money to sustain unemployment for a four- to six-month period): It's important to have some money stashed in an easily accessible place, such as a savings account. Many financial advisers will tell you that you need at least six months' worth of living expenses saved. My advice for you for 2016 is to save between $75 and $200 every paycheck in a safe place to start building your emergency fund. The more you can save, the better. And remember, the money should be used only in case of a true emergency, such as a broken down car, home repairs or temporary unemployment.
*Budget: Working on a budget can be the key to financial success. Write down everything you spend money on (yes, everything!). This includes utilities, rent or mortgage payments, fuel, car payments, entertainment and food. Go over this list a few times and highlight the items that cannot be eliminated or reduced. Then, you can concentrate on items that can be eliminated or reduced. To help you reduce certain expenses, ask yourself questions – for example, "Do I need to spend $75 every weekend on entertainment?" If done properly and if it's followed and respected, budgeting will take you a long way.
*Cut back: Going to Starbucks every morning isn't necessary. Spend $40 on a good coffeemaker to make coffee at home instead. Going out to dinner three or four times a week is a waste. Instead, cook at home and organize potluck dinners with friends and families. Significant amount of money can be saved by being smarter and organizing food and entertainment ahead of time.
Following the three tips above can get you far financially. Good luck with improving your finances in 2016.