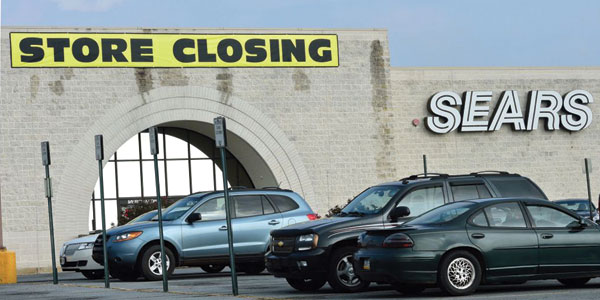 Se espera que Sears cierre más de 50 tiendas este año debido a la caída de las ventas en el último año.
De acuerdo con USA Today, las ventas de Sears se redujeron aproximadamente $1 millon para el trimestre que terminó en enero de este año en comparación con enero del 2015. Según el artículo, las ventas minoristas cayeron un 7,1 por ciento. En concreto, el negocio de la ropa de la compañía disminuyó drásticamente debido al clima cálido y una mayor competencia.
Las tiendas que cerrarán no se han especificado aún. Sin embargo, la compañía ha dicho que espera reducir los costos desde $550 millones a $650 millones, incluyendo los gastos de personal.
Al mismo tiempo, de acuerdo con USA Today, la compañía se espera vender $ 300 millones en activos, incluyendo Sears Auto Center .
Se espera que los cambios más importantes tengan lugar durante el primer trimestre del año.
---
Company expected to close more than 50 U.S. stores
By Paula Alzate
Sears is expected to close more than 50 stores this year because of falling sales over the past year.
According to USA Today, Sears' sales declined by roughly $1 billion for the quarter ending in January of this year compared to January 2015. According to the article, retail sales fell 7.1 percent. Specifically, the company's apparel business decreased drastically because of warm weather and more competition.
The stores that will close haven't been specified yet. However, the company has said it expects to cut costs from $550 million to $650 million, including staffing costs.
At the same time, according to USA Today, the company is expected to sell $300 million in assets, including Sears Auto Center.
The biggest changes are expected to take place during the first quarter of the year.