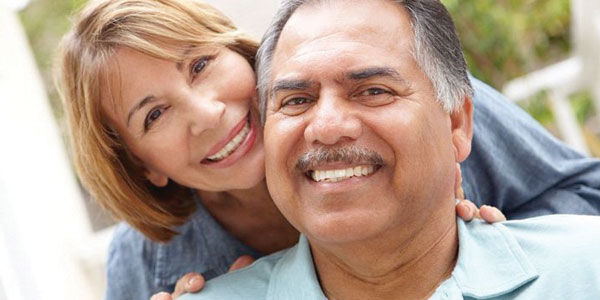 A medida que la población latina en EE.UU. sigue creciendo, sus segmentos mayores están llegando a la edad de jubilación; Sin embargo, la mayoría de los latinos tienen insuficiencia de fondos para el retiro, de acuerdo con un estudio reciente realizado por el Instituto Nacional de Seguridad de Retiro.
Según varios expertos en finanzas, el fondo de retiro recomendado consiste de 11 veces el salario del individuo por la edad de 65. El estudio indicó que los hogares latinos están menos preparados para la jubilación en comparación con los blancos. También señaló que cuatro de cada cinco hogares latinos de 25-64 años de edad tienen menos de $10,000 en ahorros de jubilación, en comparación con uno de cada dos hogares blancos.
Esta falta de preparación puede desplazar a los adultos mayores latinos en la sociedad y tienen más probabilidades de vivir bajo la línea de pobreza. Hay varios factores que pueden atribuirse a esta situación, incluyendo el hecho de que los latinos tienen trabajos con salarios bajos o en lugares donde el empleador no patrocina planes de jubilación.
Ahorrar para la jubilación es también una lucha para muchos hogares latinos debido a que viven "cheque a cheque". Otros valores culturales y tradicionales podrían causar que los latinos pasan por alto la necesidad de un fondo de retiro, tales como depender de los familiares para cuidar de ellos en el futuro o la asignación de dinero extra hacia miembros de la familia.
Los expertos financieros aconsejan a los latinos jóvenes entrando en la fuerza de trabajo que comiencen a ahorrar y tomar ventaja del plan de jubilación patrocinado por su empleador o asignar el 15 por ciento de sus ingresos anuales a una cuenta de ahorros, si no tienen un plan de retiro. Los que deciden ahorrar para la jubilación en el futuro se les aconseja hablar de su situación con un asesor financiero.
---
Latinos less prepared for retirement than whites, study suggests
As the U.S. Latino population keeps growing, its older segments are beginning to reach retirement age; however, most Latinos have inadequate retirement funds, a recent study by the National Institute on Retirement Security suggests.
According to several finance experts, the recommended retirement fund consists of 11 times the individual's salary by age 65. The study indicated that Latino households are less prepared for retirement compared to their white counterparts. It also pointed out that four out of five Latino households ages 25-64 have less than $10,000 in retirement savings, compared to one out of two white households.
This lack of preparation can result in Latino senior citizens left displaced in society and more likely to live under the poverty line. Several factors can be attributed to this situation, including the fact that Latinos work in low-wage jobs or at places where the employer doesn't sponsor retirement plans.  
Saving for retirement also is a struggle for many Latino households because they live paycheck-to-paycheck lifestyles. Other cultural and traditional values might cause Latinos to overlook the necessity for a retirement fund, such as relying on relatives to take care of them in the future or allocating extra money toward their relatives.
Financial experts advise Latinos entering the workforce to start saving early and take advantage of their employer's sponsored retirement plan or allocating 15 percent of their annual income with their employer, if they don't have a retirement plan. Those who decide to save for retirement later in life are encouraged to discuss their situation with a financial advisor.