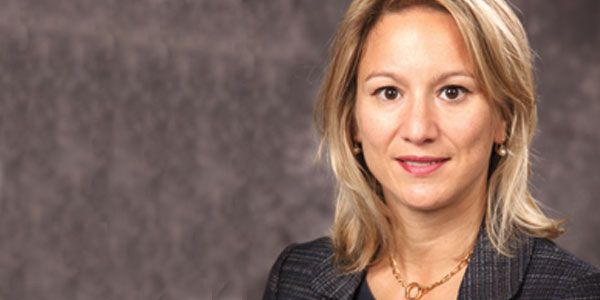 Por ser marzo el mes de la mujer, Dos Mundos ha elegido mujeres latinas que han sobresalido en la comunidad y han dado ejemplo alcanzando grandes metas y posiciones por su esfuerzo y dedicación en las diferentes industrias.
Silvia Giovanardi Byer
Educadora trabaja para mejorar el ambiente universitario para los estudiantes latinos
En comparación con sus compañeros blancos, un número desproporcionado de latinos van a la universidad y llegan a la graduación. Y en la mayoría de los casos, no asisten a la universidad debido a la falta de recursos y las barreras culturales que los estudiantes y sus padres enfrentan, de acuerdo con Silvia Giovanardi Byer, profesora de lenguajes modernos en la Universidad Park.
Aunque los padres deben participar en la búsqueda de la universidad de sus hijos, las universidades deben desempeñar su papel y crear un entorno acogedor para ellos, dijo Byers.
" Yo siempre veo la educación como punto de partida para un futuro mejor", dijo. "Pero hay que saber cómo manejar el sistema – para que los estudiantes tengan éxito para conseguir un trabajo una vez que se gradúen."
Byer, originalmente de Argentina con padres italianos, se trasladó a Italia durante su infancia y se trasladó a los Estados Unidos con su marido y comenzó sus estudios de doctorado en en la Universidad de Carolina del Norte en Chapel Hill". Con el tiempo, se estableció en Kansas City para trabajar en la Universidad de Park, donde ha enseñado durante 12 años.
Para mejorar la experiencia en la universidad para los latinos, Byer dijo que la universidad de Park se está adaptando a los estudiantes latinos y sus padres que desean aprender más sobre el sistema universitario y el proceso de solicitud a través de la utilización de líderes estudiantiles bilingües. También están integrando el programa Heritage Speakers, una nueva iniciativa de la universidad dirigida a los latinos de habla hispana que desean aprender más sobre su cultura.
De acuerdo con Byer, las clases se imparten en español estudiando historia, literatura y los cambios sociales. No sólo aprenden los estudiantes acerca de su historia, sino que también se vuelven a conectar con sus raíces y se vuelven orgullosos de su cultura, añadió.
Para obtener más información sobre Heritage Speakers o ponerse en contacto con Byer, escriba un correo electrónico a silvia.byer@park.edu.
________________________________________________________________________________________________________
Educator working to improve university environment for Latino students
By Melissa Arroyo
Compared to their white counterparts, a disproportionate number of Latinos go to college and attain a degree. And in most cases, they don't attend college for a lack of resources and the cultural barriers the students and their parents face, according to Silvia Giovanardi Byer, an associate professor of modern languages at Park University.
Although parents should be involved in their children's college search, universities should play their part and create a welcoming environment for them, Byer said.
"I always see education as a starting point for a better future," she said. "But you have to know how to manage the system – and for students to succeed to get a job once they graduate."
Byer, a native of Argentina with Italian parents, moved to Italy during her childhood and later moved to the United States as an adult with her husband and started her doctoral studies at  at the University of North Carolina at Chapel Hill. Eventually, she settled in Kansas City to work at Park University, where she has taught for 12 years.
To improve the college experience for Latinos, Byer said that Park is accommodating Latino students and their parents who want to learn more about the university system and the application process through utilizing bilingual student leaders. It's also accommodating them through Heritage Speakers, a new initiative by the university directed toward Spanish-speaking Latinos who want to learn more about their Hispanic culture.
According to Byer, the classes are taught in Spanish and cover history, literature and social changes. Not only do the students learn about their background, but they also reconnect with their roots and become proud of their culture, she added.
To learn more about Heritage Speakers or to contact Byer, e-mail silvia.byer@park.edu.