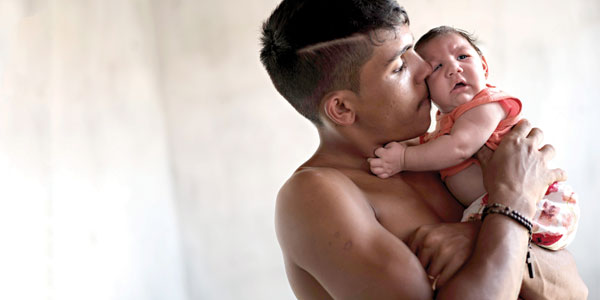 Durante marzo, el Centro de Control y Prevención de Enfermedades reportó el primer caso de virus Zika en Topeka, Kansas.
Susan Mosier, oficial de salud del estado y secretaria del Departamento de Salud y de Medio Ambiente de Kansas (KDHE), confirmó el caso e incentivo a la gente a concientizarse sobre el virus.
"Kansas se prepara para el virus del Zika," dijo Mosier en un comunicado de prensa. "Estamos trabajando con los proveedores de salud en todo el estado para responder a los casos inciertos y confirmados …. Insto a todos los que están considerando la posibilidad de … (viajar) a un país con transmisión del Zika a estar al tanto de la situación y tomar las precauciones para protegerse y prevenir las picaduras de mosquitos".
Inicialmente una enfermedad transmitida por mosquitos, el virus del Zika fue reportado por primera vez en diciembre de 2015 en Puerto Rico. La mayor parte de los primeros casos fueron reportados en América Central y del Sur.
De acuerdo con el KDHE, una de cada cinco personas infectadas desarrollan los síntomas del virus: fiebre, dolor en las articulaciones y el cuerpo, enrojecimiento de los ojos, erupción y dolor de cabeza.
El virus del Zika se puede tratar con considerable descanso, previniendo la deshidratación y evitando las zonas donde se han reportado casos. Sin embargo, si una persona tiene la intención de viajar a un lugar donde el virus se ha extendido, el KDHE recomienda a éstas usar camisas con mangas largas y pantalones largos, así como dormir bajo un toldillo y permanecer en lugares con aire acondicionado.
Para obtener más información sobre cómo prevenir la propagación del virus Zika, visite http://wwwnc.cdc.gov/travel/notices.
_________________________________________________________________________________________________________
First Zika virus case reported in Kansas
By Paula Alzate
During March, the Centers for Disease Control and Prevention reported the first Zika virus case in Topeka, Kan.
Susan Mosier, state health officer and Kansas Department of Health and Environment (KDHE) secretary, confirmed the case and encouraged people to be aware of the virus.
"Kansas is prepared for the Zika virus," Mosier said in a press release. "We are working with healthcare providers across the state to respond to both suspected and confirmed cases…. I urge everyone who is considering … (traveling) to a country with Zika transmission to be aware of the situation and take precautions to protect themselves and prevent (themselves from getting) mosquito bites."   
Initially a mosquito-borne disease, the Zika virus was first reported in December 2015 in Puerto Rico. Most of the early cases were reported in Central and South America.
According to the KDHE, one out of five people infected develop the Zika virus symptoms: a fever, joint and body pain, red eyes, a rash and headaches.
The Zika virus can be treated with plenty of rest, preventing dehydration and avoiding areas where cases have been reported. However, if a person intends to travel to a place where the virus has spread, the KDHE recommends wearing shirts with long sleeves and long pants, sleeping under a mosquito bed net and staying in places with air conditioning.
For more information about preventing the spread of the Zika virus, visit http://wwwnc.cdc.gov/travel/notices.