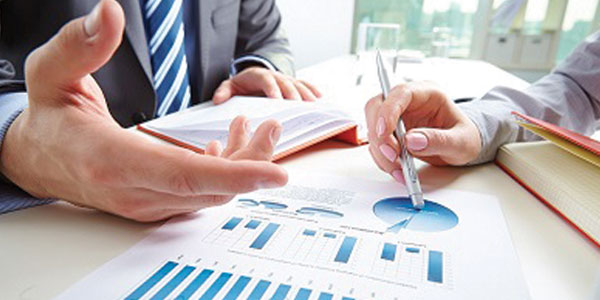 Los inmigrantes que desean iniciar un negocio en los Estados Unidos tienen algunas opciones para ayudarles a alcanzar sus sueños empresariales. Uno de ellos es la visa E-2 para los empresarios e inversores.
Susan Song, una abogada de inmigración de negocios en McCrummen Immigration Law Group en North Kansas City, Missouri, ha ayudado a varios individuos a obtener visas E-2.
"La visa E-2 no es para todos. Es para los empresarios que están dispuestos a asumir riesgos." Dijo Song, originaria de China, que comenzó a practicar ley en 2010 y se interesó en ayudar a los inmigrantes de la zona con casos relacionados a los negocios y se unió a McCrummen en 2014." La aplicación se puede hacer a el consulado en el país del solicitante o mientras está en los Estados Unidos con una visa diferente, como una visa de estudiante".
La visa E-2 es una visa temporal de no inmigrante que otorga a los empresarios la oportunidad de dirigir y desarrollar las operaciones de una empresa en los Estados Unidos. Los solicitantes deben ser de un país que tiene un tratado de comercio y navegación con los Estados Unidos, incluyendo pero no limitado a México, España, Argentina, Bolivia, Chile, Colombia, Costa Rica, Ecuador y Honduras.
De acuerdo con los Servicios de Inmigración y Ciudadanía de los Estados Unidos, el solicitante debe poseer al menos el 50 por ciento de la empresa y puede participar activamente en el proceso de invertir una cantidad sustancial de capital, como lo demuestran los documentos presentados por el solicitante. El período inicial de estancia para el estado E-2 es de hasta 2 años y puede ser renovado en incrementos de dos años. El cónyuge del visado puede solicitar una autorización de trabajo.
Debido a que las opciones para los empresarios para lograr un permiso de trabajo varían, Song aconseja a quienes estén interesados ​​a ponerse en contacto con ella para discutir todas las opciones disponibles. Para obtener más información sobre la visa E-2 u otros asuntos de inmigración relacionados con negocios, póngase en contacto con Song al (816) 221-5444 o susan@kcimmigrationlaw.com.
---
E-2 visa can help foreign entrepreneurs start business in the U.S.
Immigrants who want to start a business in the United States have some options for helping them achieve their entrepreneurial dreams. One of them is the E-2 visa for entrepreneurs and investors.
Susan Song, a business immigration attorney at McCrummen Immigration Law Group in North Kansas City, Mo., has helped several individuals attain E-2 visas.
"E-2 visa is not for everyone. It is for entrepreneurs who are willing to take risks." said Susan Song, a native of China who began practicing law in 2010, became interested in helping area immigrants with business-related cases and joined McCrummen in 2014. "Applying can be done at the consulate in the applicant's country or while in the United States holding a different kind of visa, such as a student visa."
The E-2 is a temporary, non-immigrant visa that grants entrepreneurs the opportunity to direct and develop the operations of an enterprise in the United States. Applicants must be from a country that holds a treaty of commerce and navigation with the United States, including but not limited to Mexico, Spain, Argentina, Bolivia, Chile, Colombia, Costa Rica, Ecuador and Honduras.
According to the U.S. Citizenship and Immigration Services, an applicant must own at least 50 percent of the enterprise and be actively involved in the process of investing a substantial amount of capital, as evidenced by documents provided by the applicant. The initial period of stay for E-2 status is up to 2 years and can be renewed in two-year increments. The spouse of E-2 visa holder can apply for work authorization.  
Because the options for entrepreneurs to attain a work permit vary, Song advises those who are interested to contact her to discuss all available options. To learn more about the E-2 visa or other business-related immigration matters, contact Song at (816) 221-5444 or susan@kcimmigrationlaw.com.