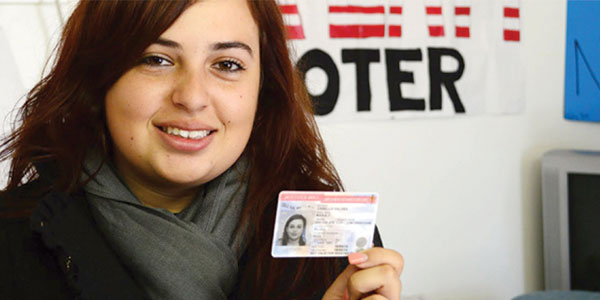 La reciente decisión de la Corte Suprema en la Acción Diferida para los padres de los estadounidenses y residentes legales permanentes (DAPA) y la Acción Diferida para los llegados en la infancia (DACA) ha dejado a muchos titulares actuales de DACA en un estado de confusión. BJ McCullick, abogada de inmigración con McCrummen Immigration Law Group, dijo que McCrummen ha recibido llamadas de recipientes de DACA acerca de si la reciente decisión de la Corte Suprema sobre DACA les afecta. McCullick dijo que no los afecta.
"La decisión del Tribunal Supremo no afecta a su estado de inmigración actual o su capacidad de trabajar," dijo. "La decisión de la Corte Suprema la semana pasada sólo impidió una expansión de DACA y la implementación de DAPA. No quita ninguno de los programas actualmente en vigor ".
Sin embargo, McCullick mencionó, que debido a que DACA es una acción presidencial, el próximo presidente podría decidir en mantener o interrumpir el programa. "Esta no es una solución permanente," dijo McCullick. "Los EE.UU. todavía está en necesidad de una reforma migratoria aprobada por el Congreso."
Aunque ha habido intentos en los últimos años para crear una amplia legislación, el Congreso ha fallado continuamente para ponerse de acuerdo sobre cualquier propuesta. McCullick insta a todos los lectores a animar a los ciudadanos estadounidenses a registrarse para votar y votar en las elecciones de este mes de noviembre. Ahora es más importante que nunca para elegir a las personas a la oficina que apoyan la reforma migratoria, dice ella.
Para obtener más información acerca de DACA u otras opciones de inmigración, póngase en contacto con el McCrummen Immigration Law Group llamando al (816) 221-5444.
______________________________________________________________________________________________________
2012 DACA not affected by recent Supreme Court Decision
By Melissa Arroyo
The recent Supreme Court 4-4 deadlock decision on the Deferred Action for Parents of Americans and Lawful Permanent Residents (DAPA) and the extended Deferred Action for Childhood Arrivals (DACA) programs has left many current DACA holders in a state of confusion.  BJ McCullick, an immigration attorney with the McCrummen Immigration Law Group, said McCrummen has received inquiries from those with DACA status about whether or not the recent Supreme Court decision on DACA affects them. McCullick said it doesn't.
"The Supreme Court decision does not impact their current immigration status or their ability to work," she said. "The Supreme Court's decision last week only prevented an expansion of DACA and the implementation of DAPA.  It did not take away any programs currently in effect."
However, McCullick mentioned, that because DACA is a presidential action, the next president could decide to keep or discontinue the program. "This is not a permanent solution" she says, "the U.S. is still in need of immigration reform passed through Congress."
While there have been attempts in the last several years to create comprehensive legislation, Congress has continually failed to agree on any proposed action.  McCullick urges all readers to encourage U.S. citizens to register to vote and to vote in the elections in this November.  It is now more important than ever to elect people to office who support immigration reform, she says.
For more information about DACA or other immigration options, contact the McCrummen Immigration Law Group at (816) 221-5444.