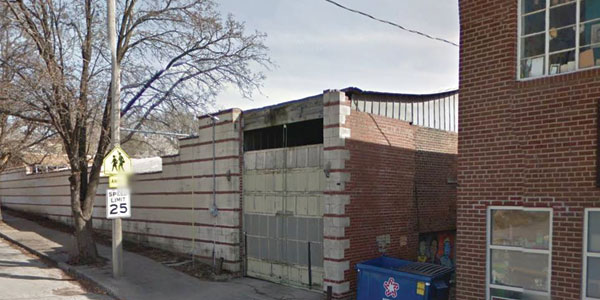 La controversial rezonificación de la 17 y Madison en Kansas City, Mo., parece estar condenada a ser un proceso lento y doloroso.
La segunda audiencia sobre el tema, organizado por la oficina de Planificación del Ayuntamiento y el Comité de Zonificación y Desarrollo Económico el 22 de junio, tuvo el mismo resultado que la primera audiencia: la programación de una nueva reunión para discutir más detalles y reconsiderar los deseos de la comunidad.
Luego de horas de deliberación y de escuchar a los residentes exponer sus razones en contra o a favor del proyecto, el comité aprobó una propuesta del concejal Katheryn Shields para retrasar una decisión hasta el miércoles (13 de julio). Shields explicó que la organización debía tener una fuente de opiniones de los miembros de la comunidad más amplia. También mencionó la necesidad de "mirar a los problemas como lo es la densidad y la reducción de impuestos."
El nuevo proyecto presentado por la empresa de desarrollo a la comisión es un proyecto de apartamentos de 48 unidades, con espacio de oficinas y comercio en la planta baja y un garaje subterráneo. El proyecto reemplazaría un almacén vacante y terrenos baldíos en la esquina suroeste de 17 y Madison. En comparación con la propuesta original, este proyecto es más pequeño y menos denso.
"¿Cuál es el problema con esto?" preguntaras.
Respuesta: La comunidad siente que esto traería demasiado tráfico no deseado en la zona y no la idea de las viviendas de mayor densidad no es algo que la comunidad está dispuesta a aceptar. Además, muchos miembros de la comunidad que hablaron en contra del proyecto argumentaron que el desarrollo no refleja la herencia hispana de la zona. En consecuencia, la solicitud de la empresa para recibir deducciones fiscales se han convertido en polémica, teniendo en cuenta la falta de apoyo de los contribuyentes. Como resultado, la compañía de desarrollo reconsiderara el plan de desarrollo propuesto para reducir la escala y dar cabida a la voluntad de la comunidad para mantener las características de la zona.
Al tiempo de impresión se pidio detener el desarrollo. La proxima junta frente al comité "Planning, Zoning and Economic Development" es el Miercoles 10 de agosto, 2016.
_______________________________________________________________________________________________________
Rezoning of 17th and Madison postponed yet again
Commentary by Dermidio Juez-Perez
The controversial rezoning of 17th and Madison in Kansas City, Mo., seems doomed to be a slow, painful process.
The second hearing on the issue, held by the Kansas City Council's Planning, Zoning and Economic Development Committee on June 22 at City Hall, had the same result the first hearing did: the scheduling of yet another meeting to discuss more details and reconsider the community's wishes.
After hours of deliberation and listening to residents give their reasons against or for the project, the committee agreed on a proposal from Councilwoman Katheryn Shields to delay the issue until Wednesday (July 13). Shields said the council needed "to make sure there's wide community input." She also mentioned the need to "look at issues, as a council, that concern density and tax abatement."
The "new" and "rethought" project being presented by a development company to the committee is a 48-unit apartment development, with some ground-floor office space and an underground parking garage. It would replace a vacant warehouse and vacant land on the southwest corner of 17th and Madison. Compared to the original proposal, this project is smaller and less dense.
"What is the issue with this?" you ask.
Answer: The community feels this would bring too much unwanted traffic into the area and doesn't like the idea of higher-density housing. Additionally, many community members who spoke against the project argued that the development doesn't reflect the area's Hispanic heritage. Consequently, the developer's request for tax deductions are becoming controversial, considering the lack of taxpayer support. As a result, the development company will reconsider the proposed development plan to downscale and accommodate the community's desire to maintain the area's character.
At press time; a hold was requested on the development.  It will go before the Planning, Zoning and Economic Development committee again on Wednesday, August 10, 2016.