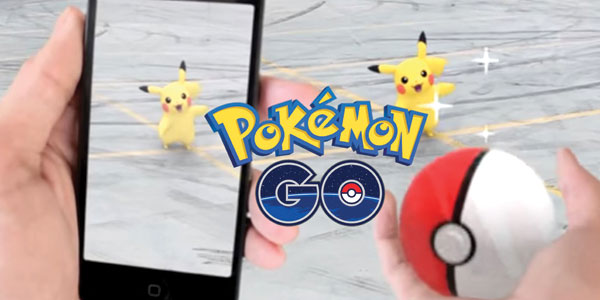 En las últimas semanas, los parques, banquetas y monumentos de Kansas City han tenido una inusual cantidad de tráfico, mientras niños y adultos al igual son dominados por la reciente sensación: Pokémon Go.
Esta aplicación le permite a los usuarios atrapar personajes, llamados Pokémon, de la popular película convertida en video y series de televisión " Pokémon". La aplicación utiliza GPS, el cual le permite a los usuarios atrapar Pokémon virtuales en diferentes localidades reales. Esto a su vez, ha forzado a los usuarios a buscar a Pokémon en el mundo real.
La aplicación se ha convertido en un fenómeno internacional. En su quinto día, sobrepasó a los usuarios diarios de Twitter, de acuerdo con SimilarWeb.com. La aplicación también tuvo un éxito financiero, con un crecimiento que agregó unos $12,000 millones de ingresos para Nintendo, el creador de la aplicación, de acuerdo con The New Yorker.
Y la influencia de la aplicación ha llegado al área de Kansas City, inspirando a los residentes del área a acudir en masa a lugares públicos que tienen Pokéstops – puntos donde los usuarios pueden colectar varios artículos virtuales que son necesarios en el juego. El Country Club Plaza  provee muchos de los Pokéstops y ha recibido una llegada de visitantes durante todas las horas del día.
"La aplicación es una fabulosa manera para conocer nueva gente", dijo Christian Gutiérrez, usuario local de la aplicación. "El pasado todo el día con gente que acabo de conocer buscando a Pokémon".
Junto con el éxito de la aplicación, hay muchas preocupaciones sobre la seguridad de los usuarios. Las preocupaciones de seguridad han aumentado ya que ha habido múltiples reportes por todo el país de usuarios que han sido víctimas de robos. Además, han habido reportes de accidentes automovilísticos causados por los conductores distraídos por la aplicación. También hubo un incidente reportado donde dos hombres de unos 20 años se cayeron por un barranco en San Diego. Los dos hombres sobrevivieron.
_______________________________________________________________________________________________________
Pokémon Go taking KC area by storm
By Nick Moreno
For the past few weeks, Kansas City area parks, sidewalks and monuments have had an unusually high amount of traffic, as kids and adults alike have been overtaken by the latest sensation: Pokémon Go.
This phone app allows users to catch characters, called Pokémon, from the hit video game-turned-film and TV series "Pokémon." The app uses GPS, which allows users to catch virtual Pokémon at various physical locations. This, in turn, has forced users to search for Pokémon in the real world.
The app has become an international phenomenon. On its fifth day, it surpassed Twitter in daily users in the United States, according to SimilarWeb.com. The app also experienced financial success, with stock growth adding an estimated $12 billion of revenue to Nintendo, the app's creator, according to The New Yorker.
And the app's influence has reached the Kansas City area, inspiring area residents to flock to public places that have Pokéstops – checkpoints where users can collect various virtual items necessary in gameplay. The Country Club Plaza is host to many of the Pokéstops and has received an influx of visitors throughout all hours of the day.
"The app is a great way to meet new people," said Christian Gutierrez, a local app user. "I've spent all day with people I've just met searching for Pokémon."
Along with the app's success, there have been many concerns about user safety. Safety concerns have grown since there have been multiple reports across the country of app users being victimized by robberies. In addition, there have been reports of car accidents caused by drivers distracted by the app. There also was an incident reported involving two men in their early twenties falling off a cliff in San Diego. Both men survived.