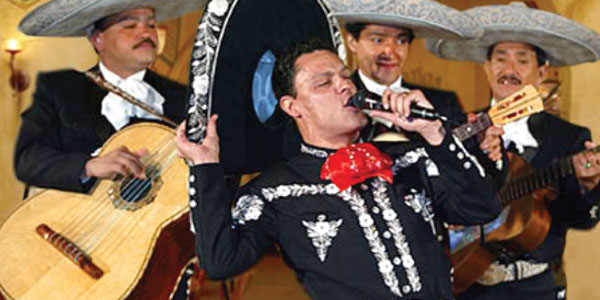 Los hispanos disfrutan como una forma de expresión. Combinan música de inglés y español para explorar las profundidades de las emociones que se reproducen a través de letras y ritmo.
De la música américana, incluyendo pop, rock, R&B a la música latina, incluyendo salsa, merengue, bachata, reggae y música hispana, como norteños, corridos y banda, los hispanos tienen una variedad de géneros musicales favoritos.
"Escucho cualquier tipo de música," dijo Erika Carrillo, una estudiante hispana de la Universidad Missouri-Kansas City a sólo 21 años de edad. "En realidad, sólo depende de mi estado de ánimo. Escucho principalmente al rap/hip-hop, country, electrónica y música latina."
Carrillo dijo que la música latina es su favorita.
"Bajo la música latina, escogería regional mexicana," dijo Carrillo. "Esta es mi favorita porque expresa una gran cantidad de emoción y me pone a pensar de manera crítica cuando la escucho."
Para Carrillo, la música regional mexicana le recuerda a sus raíces mexicanas e incluso la inspira a cantar.
Según un breve informe realizado en 2014 por The Nielsen Co., la media hispana podría gastar hasta $135 al año en música, incluyendo conciertos, discos compactos (CD), descargas digitales, radio por satélite. Entretenimiento en vivo es donde los hispanos gastan la mayor parte de su dinero ($72), seguido por la compra de CDs ($14). En comparación, el promedio no-hispano podria gastar sólo $105 por año.
Para leer más sobre el articulo 2014 por Neilsen Company, visite www.nielsen.com/us/en/insights/reports/2014/listen-up-hispanic-consumers-and-music.html.
---
The love for Hispanic music
By Katherine Diaz
Hispanics enjoy using music as a way of self-expression. They combine English and Spanish music to explore the depths of emotions played through lyrics and rhythm.
From American cultural music, including pop, country, rock and R&B, to Latin cultural music, including salsa, merengue, bachata, reggae, and Hispanic music, such as corridos, norteños and banda, Hispanics have a variety of musical genres to favorite.
    "I listen to about every type of music," said Erika Carrillo, 21-year-old Hispanic University of Missouri-Kansas City student. "It really just depends on my mood. I mainly listen to rap/hip-hop, country, electronic and Latin music."
Carrillo said Latin music is her favorite.
"Under Latin music, I would pick Regional Mexican," Carrillo said. "This one is my favorite because it expresses a lot of emotion and gets me to think critically when I listen to it."
For Carrillo, Regional Mexican music reminds her of her Mexican roots and even inspires her to sing along to each track.
    According to a short report conducted in 2014 by The Nielsen Co., the average Hispanic might spend up to $135 a year on music, including concerts, compact discs (CDs), digital downloads and satellite radio. Live entertainment is where Hispanics spend most of their money ($72), followed by the purchase of CDs ($14). By comparison, the average non-Hispanic might spend only $105 per year.
    To read more on the 2014 article by Neilson Company, visit www.nielsen.com/us/en/insights/reports/2014/listen-up-hispanic-consumers-and-music.html.