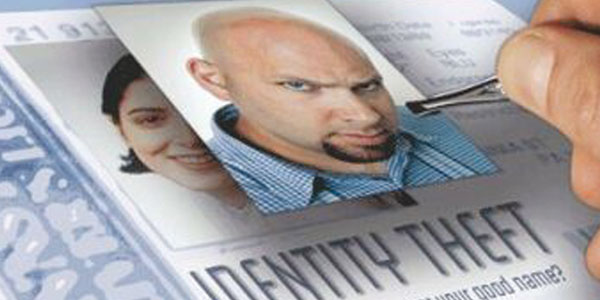 De acuerdo con la Oficina de Estadísticas de Justicia, cada año más de 15 millones de personas en los Estados Unidos son víctimas de robo de identidad. Por esta razón, es importante que tome precauciones para protegerse contra el robo de identidad.
Para evitarlo, siga los siguientes consejos:
* Entender qué es el robo de identidad y sus consecuencias: El robo de identidad se define como el robo de información personal, incluyendo su nombre, número de seguro social, número de cuenta bancaria o número de tarjeta de crédito. El robo de identidad puede tener graves efectos en su vida durante varios años, en particular en su puntaje de crédito.
* Esté alerta de actividades sospechosas: El robo de identidad normalmente pasa desapercibido hasta que algo sospechoso ocurre. Tenga cuidado si, una cuenta misteriosa aparece en el correo o su solicitud de préstamo es rechazada.
* Asegúrese de que su número de seguro social se mantenga seguro: No lo comparta si no es necesario y  no se lo de a personas que no conoce.
* Tenga cuidado al proporcionar información por teléfono: Cuando reciba llamadas telefónicas de fuentes desconocidas que solicitan información personal, no la proporcione. Entregue su información únicamente a las personas que realmente la necesitan.
* Cuando esté de viaje, ponga su correo en espera: No deje que el correo se acumule en su buzón. Si no está viajando, retire el correo de su buzón tan pronto como lo reciba.
* Triturar las ofertas de tarjetas de crédito y estados bancarios: No los arroje a la basura.
* Cuando utilice su computadora para hacer pagos o para compras en línea, asegúrese de haber instalado un programa antivirus o malware: Esto hará que sea más difícil para los criminales acceder a su computadora.
* Supervise su puntaje de crédito: Muchas compañías de tarjetas de crédito ofrecen cheques de puntuación de crédito gratis. Asegúrese de que este servicio esté habilitado y compruebe su puntuación mensualmente.
Para obtener más información sobre cómo proteger su identidad, llame al 1- (844) -USA-GOV1 (872-6681) o visite https://www.usa.gov/identity-theft.
——————————————————————————————————————————————————————————————————————————————-
How to protect yourself from identity theft
Commentary by Chara
According to the Bureau of Justice Statistics, more than 15 million people in the United States are the victims of identity theft each year. For this reason, it's important that you take precautions to protect yourself from identity theft.
To prevent identity theft, try the following tips:
*Know what identity theft is – and its consequences: Identity theft is defined as the stealing of personal information, including your name, Social Security number, bank account number or credit card number. Identity theft can have serious effects on your life for several years, particularly your credit score.
*Be alert for suspicious activity: Identity theft usually goes unnoticed until something suspicious takes place. Beware if, say, a mysterious bill appears in the mail or your loan application is rejected.
*Make sure your Social Security number is secure: Don't distribute it if it's not necessary. And don't give it away to people you don't know.
*Be careful about providing information over the phone: When you receive phone calls from unknown sources requesting personal information, don't provide it. Give out your personal information only to people who honestly need it from you.
*When you're traveling, put a hold on your mail: Don't let mail accumulate in your mailbox. If you're not traveling, remove your mail from your mailbox as soon as you receive it.
*Shred credit card offers and bank statements: Don't throw them in the garbage.
*When using your computer to make payments or for online shopping, make sure you've installed an antivirus or malware program: This will make it more difficult for criminals to access your computer.
*Monitor your credit score: Many credit card companies offer free credit score checks. Make sure to have this service enabled and check your score monthly.
For more information on how to protect your identity, call 1-(844)-USA-GOV1 (872-6681) or visit https://www.usa.gov/identity-theft.