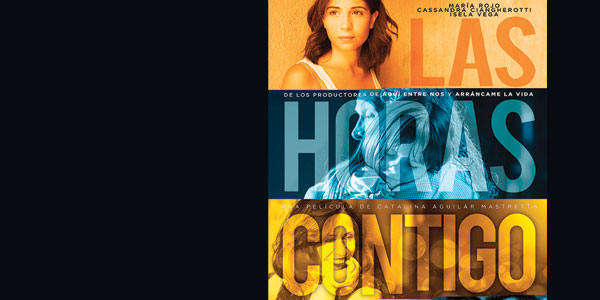 SEPTIEMBRE 2, 11:00 a.m.,
RÍO Theater, Overland Park, KS
PRESENTED BY SOCIEDAD HIDALGO AND THE MORELIA SISTER CITY COMMITTEE
Ema se entera que está embarazada el mismo día que viaja a casa de su querida abuela para acompañarla en sus últimos días. Obligada a convivir con su mamá, una conocida artista con quien no se lleva nada bien, Ema descubre una faceta de su madre que la ayuda a crecer, aceptar su propia maternidad y celebrar la vida que continúa a pesar de la muerte.
Director: Catalina Aguilar Mastretta
Running Time / Duración):88 min.
Cast / Elenco:Cassandra Ciangherotti, María Rojo, Isela Vega, Arcelia Ramírez, Julio Bracho
Faced with the impending death of her beloved grandmother, Ema, a young woman dealing with an unwanted pregnancy, must resolve her relationship with her estranged, larger-than-life mother, come to terms with her own motherhood, and celebrate life not withstanding death.
Moderadora: Prof. Xanath Caraza – UMKC