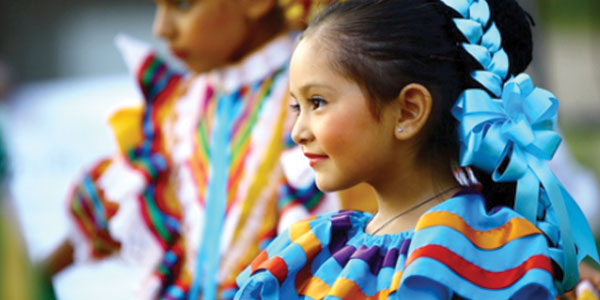 By Katherine Diaz
Starting this Friday (Sept. 15), millions of Americans will take time to recognize Hispanic heritage and culture as they celebrate Hispanic Heritage Month, which will run through Oct. 15.
This celebration started in 1968 as Hispanic Heritage Week under President Lyndon Johnson. It wasn't until 1988 that the celebration was expanded from a week to a month under then-President Ronald Reagan.
Sept. 15 is considered a significant starting date for Hispanic Heritage Month because it coincides with the Independence Day celebrations of Costa Rica, El Salvador, Guatemala, Honduras and Nicaragua, according to the CRS. It also is close to the celebrations of Mexican Independence Day and Chilean Independence Day on Sept. 16 and 18, respectively.
During the month-long observance, various events will take place throughout the Kansas City area. To kick off the celebrations, Fiesta Hispana 2017 will take place this weekend (Sept. 15-17) at the Barney Allis Plaza, featuring diverse entertainment, food and activities. Olathe, Kan., will host various Hispanic Heritage Month-themed events, including programs featuring special guests.
Find out more about local events celebrating Hispanic Heritage Month at www.visitkc.com.
_____________________________________________________________________________________
Celebración de las últimas celebraciones del Mes de la Herencia Hispana
A partir de este viernes (15 de septiembre), millones de estadounidenses tomarán tiempo para reconocer el patrimonio y la cultura hispana mientras celebran el mes de la herencia hispana, que se extenderá hasta el 15 de octubre.
Esta celebración se inició en 1968 como la Semana de Herencia Hispana durante la presidencia de Lyndon Johnson. Y no fue hasta 1988 que la celebración se extendió de una semana a un mes bajo el entonces presidente Ronald Reagan.
Según el CRS, el 15 de septiembre es considerado una fecha de inicio importante para el mes de la herencia hispana porque coincide con las celebraciones del día de la independencia de Costa Rica, El Salvador, Guatemala, Honduras y Nicaragua. También está cerca de las celebraciones del día de la independencia de México y el da de la independencia de Chile el 16 y 18 de septiembre, respectivamente.
Durante la celebración de un mes, varios eventos tendrán lugar en todo el área de Kansas City. Para dar inicio a las celebraciones, la fiesta hispana 2017 tendrá lugar este fin de semana (15-17 de septiembre) en el Barney Allis Plaza, con diversos eventos de entretenimiento, comida y actividades. Olathe, Kansas, acogerá varios eventos relación con temas del mes de la herencia hispana, incluyendo programas con invitados especiales.
Obtenga más información sobre los eventos locales que celebran el mes de la herencia hispana en www.visitkc.com.