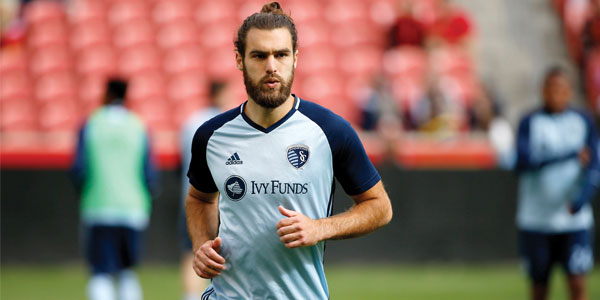 Compiled by the Dos Mundos Sports Staff
Draw with Dynamo not enough for SKC, Zusi suggests
Sporting Kansas City's second meeting with Houston in less than a week left Sporting midfielder Graham Zusi wanting.
Coming off a 2-1 loss to Houston on Sept. 11 at BBVA Compass Stadium, Sporting got a 0-0 result against the Dynamo in the MLS regular-season rematch Sunday night (Sept. 15) at Children's Mercy Park. By picking up one point from the draw, Sporting secured its spot in the Western Conference bracket of the MLS Cup playoffs.
"We're back in the playoffs," Zusi told Fox Sports Kansas City sideline reporter Jillian Carroll. "But at the end of the day, I think we needed to get three points."
Sporting would've gotten those points with a win. That win would've improved Sporting's chances of finishing first or second in the Western Conference – and thus, would've improved Sporting's chances of securing a first-round bye in the playoffs. The tie, combined with wins by Portland and Seattle, left Sporting in fourth place with 49 points.
The "boys in blue" could vault from fourth to second this Sunday (Oct. 22), dubbed as "Decision Day" on the MLS schedule because it's the final day of regular-season play and determines the playoff seedings. For that to happen, Sporting needs to defeat Real Salt Lake. In addition, Portland and Seattle need to tie or lose their respective games.
Sporting is 1-0-1 against Real Salt Lake this season. Sporting won the first meeting 3-0 in April at Children's Mercy Park. The teams tied 1-1 when they met again in July at Rio Tinto Stadium. But Sporting manager Peter Vermes suggested during his postgame interview with Carroll that another win or tie this Sunday in Utah isn't automatic.
"It's going to be a battle, just like this one," Vermes said.