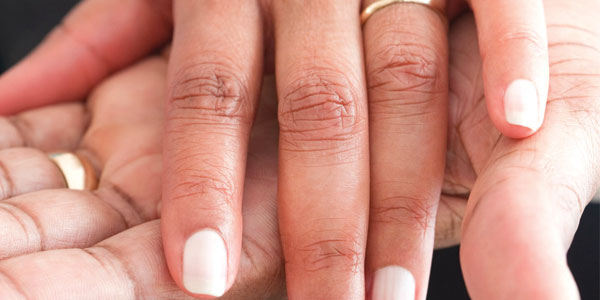 By Jessica Piedra
As the countdown continues towards the end of DACA, it is a good time to look at all of your options. We are pushing the DREAM Act to provide a path to citizenship for DACA youth. But, even if it passed today, it could take over a decade to become a US citizen through the DREAM Act. Family options may provide a quicker route.
Many DACA recipients are adults with long-term partners. If you are considering marriage, it might be time to speed up your timeline. There are two ways to obtain permanent residency (a "green card") through marriage to a US Citizen. Your path depends on your immigration history.
If you entered legally (with a visa or travel permit), you may be eligible for adjustment of status. This is the easier route and the biggest hurdle is paying the immigration fees. For adjustment of status, you would not have to leave the country, and you would receive your new work permit three-four months after filing. The whole process takes about a year and involves an interview here at the Kansas City immigration office.
If you do not have a legal entry, it is a bit more complicated. It is likely you will have to leave the US and finish processing in your home country. Most of our clients need a waiver also because they have been in the United States without papers as an adult. This waiver can be filed while you are still in the US. If you applied for DACA before turning 18, it is possible you do not even need the waiver. This process takes one-two years.
If you have DACA and have a US Citizen or legal permanent resident partner, make an appointment to explore your options. You could become a permanent resident before your DACA runs out. Don't wait to make a plan for your family. Call us at 816-895-6363.
_____________________________________________________________________________________________________
¿Tienes DACA? El matrimonio podría ser una mejor opción
A medida que la cuenta regresiva continúa hacia el final de DACA, es un buen momento para ver todas sus opciones. Estamos impulsando el DREAM Act para proporcionar un camino a la ciudadanía para los jóvenes con DACA. Pero, incluso si eso pasara hoy, podría llevar más de una década convertirse en ciudadano estadounidense a través del DREAM Act. Las opciones con familiares pueden proporcionar una ruta más rápida.
Muchos beneficiarios de DACA son adultos con relaciones con parejas por mucho tiempo. Si está considerando casarse, quizás sea hora de acelerar su línea del tiempo. Hay dos formas de obtener la residencia permanente (una "credencial de residencia") a través del matrimonio con un ciudadano estadounidense. Su camino dependerá de su historial de inmigración.
Si ingresó legalmente (con una visa o permiso de viaje), puede ser elegible para el ajuste de estatus. Esta es la ruta más fácil y el mayor obstáculo es pagar las tarifas de inmigración. Para el ajuste de estatus, no tendría que salir del país y recibiría su nuevo permiso de trabajo tres o cuatro meses después de la presentación. Todo el proceso lleva aproximadamente un año e implica una entrevista en la oficina de inmigración de Kansas City.
Si su entrada no fue legal, es un poco más complicado. Es probable que deba salir de los EE.UU. y finalizar el proceso en su país de origen. La mayoría de nuestros clientes también necesitan una exención porque han estado en Estados Unidos sin papeles como adultos. Esta renuncia se puede presentar mientras todavía esté en Estados Unidos. Si solicitó DACA antes de cumplir 18 años, es posible que ni siquiera necesite la exención. Este proceso toma de uno a dos años.
Si tiene DACA y su pareja es un ciudadano de EE.UU. o un residente legal, haga una cita para explorar sus opciones. Puede convertirse en residente permanente antes de que se agote su permiso DACA. No espere para hacer planes para su familia. Llámenos al 816-895-6363.