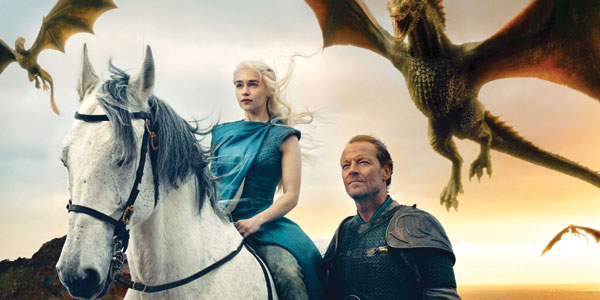 Como cada año las series de televisi´On ganan más y más televidentes este año no es la excepción por esta razón Twitter sacó una lista de las series más nombradas por los usuarios de esta red social
10- Pretty Little Liars
Un grupo de chicas son acosadas por una extraña persona que se hace llamar "A" y este año terminó esta ficción con su séptima temporada.
9- Supernatural
Las historias trata de los hermanos Sam (Jared Padalecki) y Dean Winchester (Jensen Ackles) creada por Eric Kripke. quienes viajan a través de los Estados Unidos cazando todo tipo de seres y criaturas sobrenaturales, como fantasmas, licántropos, brujas, vampiros, demonios y demás. siguen siendo del gusto del público.
8- The Voice
Este famoso reality show de canto sigue sorprendiendo a pesar de el cambio de sus couches que nos sorprende temporada tras temporada con grandes voces.
7- Grey's Anatomy
Esta ficción es todo un éxito desde 2005, narrando la historia de "Meredith Grey" y otros doctores en un hospital ficticio de Seattle.
6-  The Walking Dead
Este show de zombies continúa siendo uno de los más vistos y comentados de la televisión La serie se sitúa en un mundo postapocalíptico protagonizada por Rick Grimes (Andrew Lincoln), un oficial de policía que al despertar de un coma se encuentra con que la civilización ha desaparecido debido a un inexplicable fenómeno que hace que las personas muertas se pongan en pie y ataquen a las personas vivas, transformándolas a su vez en "caminantes muertos"
5- Saturday Night Live
Este show brilló a lo grande este año en Estados Unidos gracias a las parodias políticas sobre el presidente Donald Trump.
4- 13 Reasons Why
Esta ficción se estrenó en los primeros meses de 2017 y causó un gran escándalo al mostrar el suicidio de "Hannah Baker", además de evidenciar otros temas como el acoso, el abuso sexual y el uso de armas.
3- Big Brother
Este reality show es uno de los consentidos de la pantalla chica.
2- Stranger Things
La segunda temporada de esta serie de Netflix  se estrenó en octubre pasado y le bastaron pocos meses para que la historia de "Will", "Eleven", "Lucas", "Mike" y "Dustin" se convirtiera en todo un éxito en esta plataforma.
1- Game of Thrones
La exitosa serie de HBO, es una serie de televisión estadounidense de fantasía medieval, drama y aventuras creada por David Benioff y D. B. Weiss para la cadena HBO. Está basada en la serie de novelas Canción de hielo y fuego, del escritor estadounidense George R. R. Martin, cuyo primer libro se titula Juego de tronos.