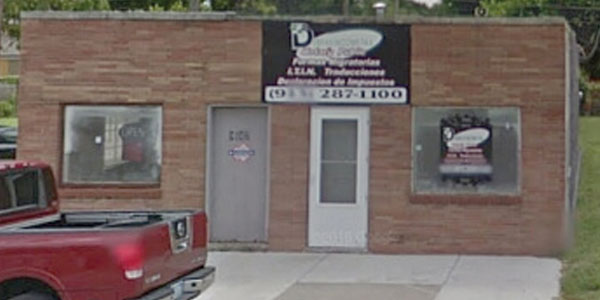 By Chara
Kansas City area taxpayers who want their tax returns prepared by a tax preparation firm or an individual tax professional have their share of options.
One of those options is Debra's Income Tax.
"I have been in business for 18 years," owner Debra Sandoval said. "I have a lot of clients that I feel are uninformed. I always take the time to talk to them and tell them what they owe and why they owe that amount."
First-time filers are the usual clients who visit Debra's Income Tax. Sandoval has some advice for new clients.
"I would (tell) them to bring their W-2s, 1099 Forms, (data from) investments, mortgage interest statement," Sandoval said. "If people have children, I would suggest (for) them to bring their children's W-2s and their education credit forms."
Sandoval also recommends that new clients bring their previous year's tax return – something she recommends that people do whenever they go to a new place to do their taxes.
"It is a good practice to do it," Sandoval said. "In that way, I can see what has been done in previous years."
Although there's plenty of free software that people can use to prepare their own tax returns, Sandoval advises people to visit a tax professional.
"If you want to get the best credits and get a better refund, you need to visit someone who does taxes," she said. "Moreover, you have to be careful, because if you do things wrong, you can get audited."
Open 9 a.m.-6 p.m., Debra's Income Tax is located at 947 Osage Ave., Kansas City, Kan.
Individual returns are $120. Bilingual services are available. For more information, call (913) 287-1100.
_________________________________________________________________________________________
Debra's Income Tax ha ofrecido servicios en el área de KC durante 18 años
Los contribuyentes del área de Kansas City que desean tener sus declaraciones de impuestos preparadas por una empresa especializada en el tema o un profesional de impuestos tienen opciones.
Una de esas opciones es Debra's Income Tax.
"He estado en el negocio por 18 años", dijo la dueña Debra Sandoval. "Tengo muchos clientes que siento que están desinformados. Siempre me tomo el tiempo para hablar con ellos y decirles lo que deben y por qué deben esa cantidad ".
Los clientes habituales que visitan Debra's Income Tax, son aquellos que realizan su declaración de impuestos por primera vez. Sandoval tiene algunos consejos para nuevos clientes.
"Les diría que traigan sus W-2, formularios 1099, (datos de) inversiones, estado de interés de la hipoteca", dijo Sandoval. "Si las personas tienen hijos, les sugiero que traigan los W-2 de sus hijos y sus formularios de crédito educativo".
Sandoval también recomienda que los nuevos clientes traigan la declaración de impuestos de su año anterior, algo que recomienda que haga la gente cada vez que vayan a un nuevo lugar para hacer sus impuestos.
"Es una buena práctica hacerlo", dijo Sandoval. "De esa manera, puedo ver lo que se ha hecho en años anteriores".
Aunque hay un montón de softwares gratuitos que las personas pueden usar para preparar sus propias declaraciones de impuestos, Sandoval aconseja a las personas que visiten a un profesional de impuestos.
"Si quiere obtener los mejores créditos y obtener un mejor reembolso, debe visitar a alguien experto en impuestos", dijo. "Además, debes tener cuidado, porque si haces las cosas mal, puedes ser auditado".
Abierto de 9 a.m. a 6 p.m., Debra's Income Tax se encuentra en el 947 de Osage Ave., Kansas City, Kan.
El costo de los reembolsos individuales es de $120. El servicio bilingüe está disponible. Para obtener más información, llame al (913) 287-1100.