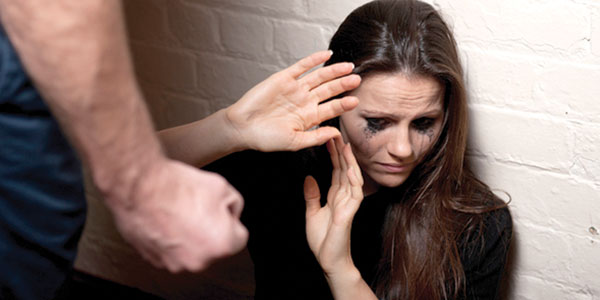 Commentary by Eulogio JP
Tens of thousands of the most vulnerable immigrants will soon be negatively affected by a recent ruling by U.S. Attorney General Jeff Sessions.
On Monday (June 11), Sessions stated that victims of domestic abuse and gang violence generally would not qualify for asylum under federal law. The recent ruling, made by Sessions himself, eliminates the 2016 decision by the Justice Department's Board of Immigration Appeals to grant asylum eligibility to abused woman from El Salvador.
Typically, the appeals board is the highest authority on immigration law. However, the U.S. attorney general has the power to assign cases to himself and set precedents. And unfortunately, this isn't the first time Sessions has used his power to set policies against immigrants.
Sessions defended his decision by telling the press that it "restores sound principles of asylum and long-standing principles of immigration law." According to immigration law, to qualify for asylum, foreign nationals must demonstrate real fear of persecution in their homeland based on their race, religion, nationality, political opinion or social group membership. Until the Sessions decision, that last category had included victims of domestic violence and other forms of abuse.
This is yet another way the Trump administration is closing America's doors to try to keep out immigrants. This time around, the administration is excusing its actions by accusing immigrants of exploiting the asylum system.
Understandably, this latest attempt to keep out immigrants has been criticized. Beth Werlin, American Immigration Council executive director, commented to the press: "Turning our backs on victims of violence and deporting them to grave danger should not be the legacy sought by any administration."
She's right.
Sadly, however, President Trump, Sessions and other leading officials in Trump's administration are turning their backs on those victims and walking away from them. And as they do, they're slamming doors in those victims' faces.
---
Otra forma en que Estados Unidos está cerrando sus puertas
Decenas de miles de los inmigrantes más vulnerables pronto se verán afectados negativamente por un fallo reciente del Fiscal General de los Estados Unidos, Jeff Sessions.
El lunes (11 de junio), Sessions declaró que las víctimas de abuso doméstico y violencia de pandillas generalmente no calificarían para el asilo bajo la ley federal. La decisión reciente, tomada por el propio Sessions, elimina la decisión de 2016 de la Junta de Apelaciones de Inmigración del Departamento de Justicia de conceder la elegibilidad para el asilo a mujeres maltratadas de El Salvador.
Por lo general, la junta de apelaciones es la máxima autoridad en materia de leyes de inmigración. Sin embargo, el fiscal general de EE. UU. Tiene el poder de asignar casos a sí mismo y establecer precedentes. Y desafortunadamente, esta no es la primera vez que Sessions usa su poder para establecer políticas contra los inmigrantes.
Sessions defendió su decisión diciendo a la prensa que "restablece los principios sólidos de asilo y los principios de larga data de la ley de inmigración". De acuerdo con la ley de inmigración, para calificar para el asilo, los extranjeros deben demostrar un verdadero temor a la persecución en su país basado en su raza, religión, nacionalidad, opinión política o pertenencia a un grupo social. Hasta la decisión de las Sesiones, esa última categoría incluía víctimas de violencia doméstica y otras formas de abuso.
Esta es otra forma en que la administración de Trump está cerrando las puertas de Estados Unidos para tratar de impedir la entrada de inmigrantes. Esta vez, la administración está excusando sus acciones acusando a los inmigrantes de explotar el sistema de asilo.
Es comprensible que este último intento de impedir la entrada de inmigrantes haya sido criticado. Beth Werlin, directora ejecutiva del Consejo Estadounidense de Inmigración, comentó a la prensa: "Dar la espalda a las víctimas de la violencia y deportarlas a un peligro grave no debería ser el legado que busca cualquier administración".
Ella está en lo correcto.
Tristemente, sin embargo, el presidente Trump, Sessions y otros altos funcionarios de la administración Trump le están dando la espalda a esas víctimas y se están alejando de ellas. Y a medida que lo hacen, están dando portazos en las caras de esas víctimas.