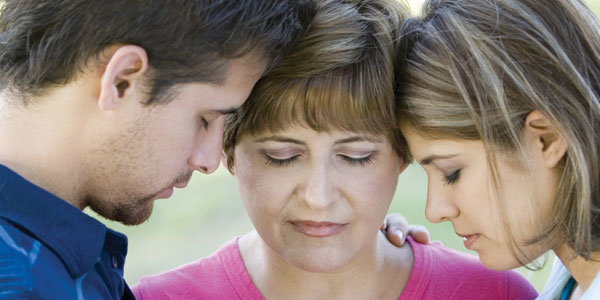 By Eulogio JP
A Kansas City area family might be separated because of changes made by the Trump administration in U.S. immigration law and policies.
The parents are Alejandro and Maria, who requested their last name be withheld for this story. They have six biological children and foster four others. Alejandro immigrated from Mexico to El Paso, Texas, when Maria was pregnant with their first child. Hoping to give their child a better future, Alejandro left everything behind.
Without friends and family, Alejandro found it difficult to get a steady job in his new country, settling for odd jobs. Eventually, Maria also left Mexico for the United States because she found life without her husband and the father of her child unbearable. The family, with a second child on the way, decided to settle in Kansas, where Alejandro's cousin lives. His cousin agreed to help them.
Alejandro found work in the construction department of a large communications company in the Kansas City area and stayed there for eight years. His supervisor enjoyed working with him, he said.
Then, one day, Alejandro was parked outside a jobsite waiting for his coworkers to start a project when a police car approached. The officer said the police department had been notified of suspicious activity.
Alejandro was shocked. The police, however, told him not to worry and said there would be a simple routine check conducted. It turned out, his insurance was expired. He was taken by immigration authorities and a case was opened on him.
However, the Obama administration had put in place a rule that prevented U.S. Immigrations and Customs Enforcement (ICE) agents from deporting immigrants for minor infractions such as traffic tickets or driving with an expired insurance card. Instead, the Obama administration wanted ICE to focus its strength on deporting criminals. And so, Alejandro's case was closed.
Then, in July, Alejandro received a phone call.
The Trump administration, he learned, had decided to open all immigration-related cases, even those that had been opened for minor infractions. The family is awaiting a February 2019 court date.
Alejandro may get deported. If so, Maria and her 10 children, would be left behind. Of those children, six are U.S. citizens.
_________________________________________________________________________________________
Un inmigrante de Kansas descubre que ICE y Trump lo persiguen
Una familia de Kansas City podría ser separada debido a los cambios realizados por la administración de Trump en las leyes y políticas de inmigración de EE. UU.
Los padres son Alejandro y María, quienes solicitaron que se retenga su apellido para esta historia. Tienen seis hijos biológicos y protegen a otros cuatro. Alejandro emigró de México a El Paso, Texas, cuando María estaba embarazada de su primer hijo. Con la esperanza de darle a su hijo un futuro mejor, Alejandro dejó todo atrás.
Sin amigos ni familia, a Alejandro le resultó difícil conseguir un trabajo estable en su nuevo país y se conformaba con trabajos ocasionales. Eventualmente, María también se fue de México a los Estados Unidos porque encontró que la vida sin su esposo y padre de su hijo era insoportable. La familia, con un segundo hijo en camino, decidió establecerse en Kansas, donde vive la prima de Alejandro. Su prima estuvo de acuerdo en ayudarlos.
Alejandro encontró trabajo en el departamento de construcción de una gran empresa de comunicaciones de Kansas City y se quedó allí durante ocho años. Su supervisor disfrutó trabajar con él, dijo.
Resulta, que un día, Alejandro estaba estacionado afuera de un lugar de trabajo esperando que sus compañeros llegaran para comenzar un proyecto cuando se acercó un automóvil policial. El oficial dijo que el departamento de policía había sido notificado de actividades sospechosas.
Alejandro se sorprendió. La policía, sin embargo, le dijo que no se preocupara y que se realizaría un simple control de rutina. Resultó que su seguro estaba vencido. Fue llevado por las autoridades de inmigración y se abrió un caso sobre él.
Sin embargo, el gobierno de Obama estableció una norma que impedía a los agentes de Inmigración y Control de Aduanas (ICE) de Estados Unidos deportar inmigrantes por infracciones menores como multas de tránsito o conducir con una tarjeta de seguro vencida. En cambio, el gobierno de Obama quería que ICE concentrara su fuerza en la deportación de delincuentes. Y entonces, el caso de Alejandro quedó cerrado.
Luego, en julio, Alejandro recibió una llamada telefónica.
Alejandro así se enteró que la administración de Trump había decidido abrir todos los casos relacionados con inmigración, incluso aquellos que habían sido abiertos por infracciones menores. La familia está esperando una fecha de corte en febrero de 2019.
Alejandro puede ser deportado. De ser así, María y sus 10 hijos quedarían atrás. De esos niños, seis son ciudadanos de los EE. UU.