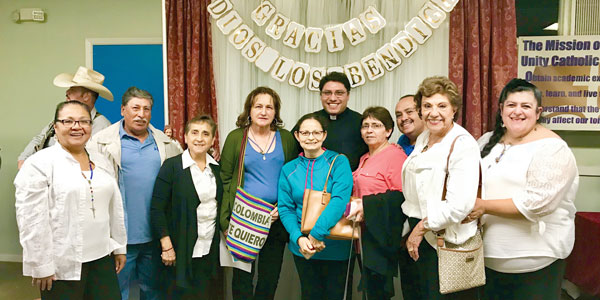 After 5 years completing his missionary service at Kansas City, Kansas, Father Oscar Garavito officiated his last mass at the Sacred Heart parish last Friday (Sept. 21). Father Garavito returned to Colombia on Sept. 25.
---
Despedida del sacerdote Oscar Garavito
Después de cinco años de servicio misionero en Kansas City, Kansas, el padre Óscar Garavito ofició su última misa en la parroquia del Sagrado Corazon el viernes pasado (21 de sept.). El padre Garavito ya regresó a Colombia el 25 de septiembre.