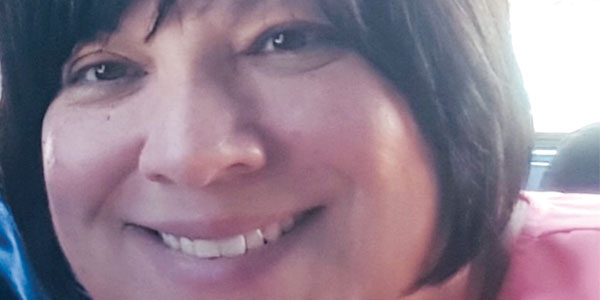 By Angie Baldelomar
People should be aware of the medications they take and the harmful interactions when combining them with other medications or vitamins, warns Christina Rivera, a pharmacist with OptumRx in Overland Park, Kansas.
Surveys show that more than half of American adults regularly take a prescription medication. At least 1.3 million people in the United States are harmed annually by medications, according to the World Health Organization. Most of it is the result of taking multiple prescription drugs, over-the-counter medications, vitamins or herbal supplements.
Many people have multiple doctors, making it difficult to keep track of all the medications they take. That, in turn, can lead to harmful drug interactions. Rivera suggests two ways to keep track of medications: keep a list of medications to take to every doctor's appointment or take a bag with all the medications to every doctor's appointment.
"That's a good way to prevent any harmful interaction," she said.
Researching about drugs is another way to prevent any harmful interactions.
There are multiple factors to consider when taking medications, such as age, the body's response to medication and metabolism. Side effects are another factor to consider, particularly when taking more than one prescription. As a tip, Rivera recommends always reading prescription labels.
"(The labels) will have the key side effects and interactions to watch out for," she said. "It's always good to ask, … and if they feel anything unusual, they should call a doctor or a pharmacist."
Some side effects cause dizziness, Rivera said, which can lead to falls and injuries.
"We're already a little unbalanced, … that gets worse with medication," she said. "People should always be careful and rise slowly, especially after taking new medications."
Ultimately, Rivera recommends asking questions to a pharmacist or doctor. That is the safest way to reduce risks while taking medications, she said.
---
Farmacéutica local advierte sobre los riesgos de interacciones con las drogas
Las personas deben estar al pendiente de los medicamentos que toman y de las interacciones dañinas cuando los combinan con otros medicamentos o vitaminas, advierte Christina Rivera, una farmacéutica con OptumRx en Overland Park, Kansas.
Encuestas muestran que más de la mitad de adultos estadounidenses toman regularmente un medicamento recetado. Al menos 1.3 millones de personas en los Estados Unidos son dañadas por medicamentos, según la Organización Mundial de la Salud. La mayoría de este número es el resultado de tomar varios medicamentos recetados, medicamentos de venta libre, vitaminas o suplementos de hierbas.
Muchas personas tienes varios médicos, lo que dificulta el seguimiento de todos los medicamentos que toman. Eso, a su vez, puede llevar a interacciones con drogas dañinas. Rivera sugiere dos formas de hacer seguimiento de medicamentos: mantener una lista de medicamentos para llevar a cada cita con el médico o llevar una bolsa con todos sus medicamentos a cada cita médica.
"Esa es una buena manera de evitar cualquier interacción dañina", dijo.
Investigar sobre los medicamentos que toma es también otra manera de prevenir interacciones dañinas.
Existen múltiples factores que considerar cuando se toman medicamentos, como la edad, la respuesta del cuerpo a los medicamentos y el metabolismo. Los efectos secundarios son otro factor a considerar, en particular cuando se toma más de un medicamento recetado. Como consejo, Rivera recomienda leer las etiquetas de los medicamentos.
"(Las etiquetas) tendrán los efectos secundarios clave y las interacciones a tener en cuenta", explicó. "Siempre es bueno preguntar, … y si sienten algo inusual, deben llamar a un médico o farmacéutico".
Algunos efectos secundarios causan mareos, dijo Rivera, que pueden provocar caídas y lesiones.
"Ya somos un poco desequilibrados, … eso empeora con los medicamentos", dijo. "Las personas deben tener cuidado y levantarse lentamente, especialmente después de tomar nuevos medicamentos".
En última instancia, Rivera recomienda hacer preguntas a un farmacéutico o médico. Esa es la manera más segura de reducir los riesgos al tomar medicamentos, indicó.