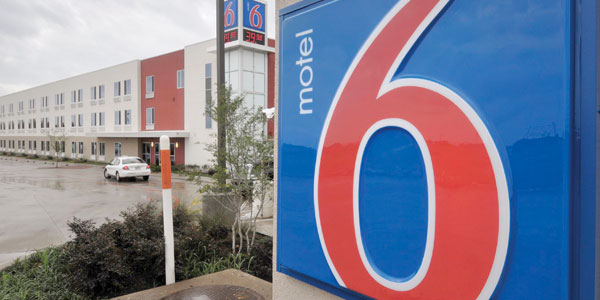 By Yanis De Palma
The budget motel chain Motel 6 has agreed to pay as much as $7.6 million to Hispanics guests in a lawsuit settlement, pending a federal district court's approval, the Associated Press and other news agencies recently reported.
The announced settlement is the result in part of a proposed class-action lawsuit filed in Phoenix by the Mexican-American Legal Defense and Education Fund (MALDEF) on behalf of some unnamed Hispanics who stayed at two Motel 6 locations in June and July 2017 in the Phoenix area. The lawsuit claimed that Motel 6 employees shared private information from Hispanic guests with Immigration and Customs Enforcement (ICE) agents.
ICE agents reportedly visited some guests at their rooms after the guests had shown their Mexican ID cards to Motel 6 employees. The AP reported that one woman was deported, and one man was detained for 30 days.
Motel 6 claimed the decision was a locally based one.
The MALDEF lawsuit was one of two lawsuits filed. In January, the Washington state attorney general also sued Motel 6, claiming the motel chain had violated state consumer protection law by providing guests' personal information.
---
Motel 6 compensará a los hispanos entregados a las autoridades
La cadena de moteles de bajo presupuesto Motel 6 acordó que pagará hasta $7.6 millones a los huéspedes hispanos en un acuerdo judicial, en espera de la aprobación de un tribunal de distrito federal, informó Associated Press y otros medios de comunicación recientemente.
El acuerdo anunciado es el resultado de parte de una demanda colectiva propuesta y presentada en Phoenix por el Fondo de Educación y Defensa Legal México-Estadounidense (MALDEF) en nombre de algunos hispanos anónimos que se hospedaron en dos moteles en junio y julio del 2017 en el área de Phoenix. La demanda alegó que los empleados de Motel 6 compartieron información privada de huéspedes hispanos con agentes de Inmigración y Control de Aduanas (ICE).
Los agentes de ICE supuestamente visitaron a algunos invitados en sus habitaciones después de que los invitados habían mostrado sus tarjetas de identificación mexicanas a los empleados del Motel 6. La AP informó que una mujer fue deportada y un hombre fue detenido durante 30 días.
Motel 6 afirmó que la decisión era de la administración local.
La demanda MALDEF fue una de las dos demandas presentadas. En enero, el fiscal general del estado de Washington también demandó a Motel 6, alegando que la cadena de moteles había violado la ley estatal de protección al consumidor al proporcionar información personal de los huéspedes.