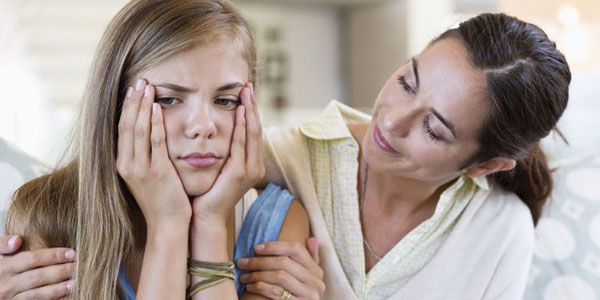 By Chara
The U.S. Food and Drug Administration (FDA) is considering approving the use of drug therapies to help teens quit using e-cigarettes and other nicotine products.
The use of e-cigarettes – or "vaping" – has increased by nearly 80 percent among high schoolers and by 50 percent among middle schoolers since 2017, according to the FDA. Additional data points out that e-cigarettes are the most frequently used tobacco products among teens, far surpassing traditional combustible cigarettes.
"A few years ago, it would've been incredible to me that we would be here today discussing the potential for drug therapy to help addicted young people quit," Dr. Scott Gottlieb, FDA commissioner, during a Jan. 18 public hearing in Silver Spring, Maryland, as was reported by CNN and other media outlets.
According to CNN, medical experts lack enough data on using drug therapies to treat kids who are addicted to nicotine and feel that they need more research before going that way. They claim there is already some off-label usage of drug therapies, such as nicotine gum, but without enough research, the usage of drug therapy could pose a different threat.
ThisIsInsider.com reported that a specific type of drug therapy was not endorsed during the hearing. Options not based on drugs also were discussed, including prevention, a method endorsed by Dr. Susanne Tanski, former chair of the American Academy of Pediatrics Tobacco Consortium.
"We must all recognize that, if an adolescent has developed a nicotine addiction as a result of vaping, we've already failed," Tanski said.
Caleb Mintz, 17, told the FDA that it might be too late to prevent teens from vaping because vaping is around them. Phillip Fuhrman, a 15-year-old who was with Mintz at the hearing, also suggested that might be the case.
"I see so many of my friends who had the same problem I did … and have no idea how to stop it," Fuhrman said.
Another challenge in stopping teens from vaping is that they do not see it as bad as smoking normal cigarettes, according to Childmind.org. That might be because of the way e-cigarettes are marketed. Their packaging does not show the risks of vaping, Dr. Sarper Taskiran, M.D., claimed in an article for Childmind.org.
"They are very enticing the way they look," the child and adolescent psychiatrist at the Child Mind Institute was quoted as saying. "It's not transparent at all. It says 5 percent nicotine, which sounds like nothing, so teens think 95 percent is water weight or vapor."
Experts advise parents to educate themselves on the consequences and dangers of vaping and to find the best means to approach their children about it. They also recommend that parents get a sense of what their teens know – or think they know – to help them find an opening to start educating them.
---
FDA está considerando apoyar terapias con medicamentos para ayudar a combatir vaping en adolescentes
La Administración de Drogas y Alimentos de Estados Unidos (FDA, por sus siglas en inglés) está considerando aprobar el uso de terapias con medicamentos para ayudar a los adolescentes a dejar de usar cigarrillos electrónicos y otros productos con nicotina.
El uso de cigarrillos electrónicos, o "vaping", ha aumentado en casi un 80 por ciento entre estudiantes de secundaria y en un 50 por ciento entre los de intermedio desde 2017, según la FDA. Datos adicionales sugieren que los cigarrillos electrónicos son los productos de tabaco más usados entre los adolescentes, superando con creces los cigarrillos combustibles tradicionales.
"Hace algunos años, me hubiera parecido increíble que estuviéramos aquí hoy discutiendo el potencial de la terapia de drogas para ayudar a jóvenes adictos a dejar de fumar", dijo el Dr. Scott Gottlieb, comisionado de la FDA, durante una audiencia pública el 18 de enero en Silver Spring, Maryland, como lo informaron CNN y otros medios de comunicación.
Según CNN, expertos médicos carecen de datos suficientes sobre el uso de terapias con medicamentos para tratar a los niños que son adictos a la nicotina y sienten que necesitan más investigaciones antes de hacerlo. Afirman que ya existe un uso no indicado en etiquetas de terapias con medicamentos, como el chicle de nicotina, pero sin suficiente investigación, el uso de la terapia con medicamentos podría plantear una amenaza diferente.
ThisIsInsider.com informó que un tipo específico de terapia farmacológica no se aprobó durante la audiencia. También se discutieron opciones no basadas en drogas, incluida la prevención, un método respaldado por la Dr. Susanne Tanski, ex presidenta del Consorcio de Tabacos de la Academia Americana de Pediatría.
"Todos debemos reconocer que, si un adolescente ha desarrollado una adicción a la nicotina como resultado de vaping, ya hemos fallado", dijo Tanski.
Caleb Mintz, de 17 años, le dijo a la FDA que podría ser demasiado tarde para evitar que los adolescentes vapeen porque el vaping los rodea. Phillip Fuhrman, un joven de 15 años que estaba con Mintz en la audiencia, también sugirió que ese podría ser el caso.
"Veo a muchos de mis amigos que tuvieron el mismo problema que yo … y no tengo idea de cómo detenerlo", dijo Fuhrman.
Otro desafío para evitar que los adolescentes vapeen es que no lo ven tan mal como fumar cigarrillos normales, de acuerdo a Childmind.org. Eso podría deberse a la forma en que se comercializan los cigarrillos electrónicos. Su empaque no muestra los riesgos del vaping, el Dr. Sarper Taskiran, M.D., afirmó en un artículo para Childmind.org.
"Son muy atractivos por su apariencia", dijo el psiquiatra de niños y adolescentes del Child Mind Institute. "No es transparente en absoluto. Dice que tiene 5 por ciento de nicotina, que suena como nada, así que los adolescentes piensan que el 95 por ciento es agua o vapor".
Los expertos aconsejan que los padres se eduquen sobre las consecuencias y peligros de vaping y que encuentren los mejores medios para hablarlo con sus hijos. También recomiendan que los padres tengan una idea de lo que sus adolescentes saben, o creen que saben, para ayudarlos a encontrar una oportunidad para comenzar a educarlos.