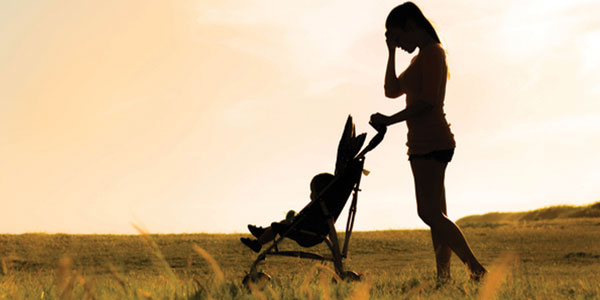 By Chara
The U.S. Food and Drug Administration (FDA) has approved Zulresso (brexanolone) as a new drug to help treat postpartum depression.
Postpartum depression is a type of depression that usually happens to women after having a baby. The symptoms include mood swings, appetite issues and difficulty sleeping, and can last from a few days to weeks. Zulresso, which is delivered intravenously, helps treat postpartum depression by acting on the main inhibitory neurotransmitter system of the brain.
"Postpartum depression is a serious condition that, when severe, can be life-threatening," Tiffany Farchione, M.D., acting director of the Division of Psychiatry Products in the FDA's Center for Drug Evaluation and Research, said in a statement on the FDA's website. "Women may experience thoughts about harming themselves or harming their child. Postpartum depression can also interfere with the maternal-infant bond. This approval marks the first time a drug has been specifically approved to treat postpartum depression, providing an important new treatment option."
Zulresso will be available through the Zulresso REMS program. The program requires the drug to be administered by a health care provider in a certified health facility.
For more information about Zulresso, contact a doctor or other health care professional.
________________________________________________________________________
FDA aprueba medicamento para tratar la depresión posparto
La Administración de Alimentos y Medicamentos de Estados Unidos (FDA, por sus siglas en inglés) ha aprobado Zulresso (brexanolone) como un nuevo medicamento para ayudar a tratar la depresión posparto.
La depresión posparto es un tipo de depresión que generalmente ocurre en las mujeres después de tener un bebé. Los síntomas incluyen cambios de humor, problemas de apetito y dificultad para dormir, y pueden durar desde algunos días hasta semanas. Zulresso, que se administra por vía intravenosa, ayuda a tratar la depresión posparto al actuar sobre el sistema neurotransmisor inhibitorio principal del cerebro.
"La depresión posparto es una condición seria que, cuando es severa, puede poner en peligro la vida", dijo Tiffany Farchione, M.D., directora interina de la División de Productos Psiquiátricos en el Centro de Evaluación e Investigación de Medicamentos de la FDA, en un comunicado en el sitio web de la FDA. "Las mujeres pueden experimentar pensamientos acerca de hacerse daño o dañar a sus hijos. La depresión posparto también puede interferir con el vínculo materno-infantil. Esta aprobación marca la primera vez que un medicamento se ha aprobado específicamente para tratar la depresión posparto, lo que proporciona una nueva opción de tratamiento importante".
Zulresso estará disponible a través del programa REMS de Zulresso. El programa requiere que el medicamento sea administrado por un proveedor de atención médica en un centro de salud certificado.
Para obtener más información sobre Zulresso, comuníquese con un médico u otro profesional de la salud.