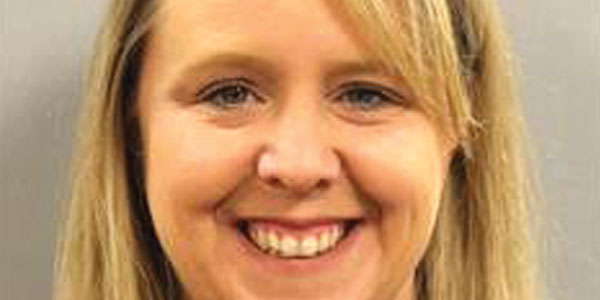 Kansas Department of Labor (KDOL) Acting Secretary, Delía García, has selected Angela Berland to serve as Labor Market Information Services (LMIS) Director for the agency. The appointment is effective immediately.
Berland is originally from Damar, Kansas, and graduated from Washburn University with a Bachelor of Art in Mass Media in 1998. After working in the Secretary of State's office throughout college, she joined KDOL's LMIS division in 1997 as a part-time intern. She worked in several different Research Analyst positions at KDOL, became a Unit Supervisor in 2005 and then Deputy Director in 2009. Berland served on numerous internal committees and on multi-agency initiatives and currently serves on the National Policy Council of the Local Area Unemployment Statistics Program.
Acting Secretary García believes Berland's experience will be a definite asset to the KDOL Leadership team. "With over 20 years at KDOL in the LMIS division, we are confident that Angela will make a smooth transition into this leadership role," she said. "We congratulate Ms. Berland on her promotion and are certain that her outstanding background and leadership skills will serve KDOL and all Kansans well."
For more information about KDOL go to www.dol.ks.gov.
---
Nueva directora de Servicios del Mercado Laboral nombrada para el equipo de liderazgo de KDOL
La secretaria interina del Departamento de Trabajo de Kansas (KDOL, por sus siglas en inglés), Delia García, seleccionó a Ángela Berland para servir como directora de Servicios de Información del Mercado Laboral (LMIS, por sus siglas en inglés) para la agencia. El nombramiento es efectivo de inmediato.
Berland es originaria de Damar, Kansas, y se graduó de la Universidad de Washburn con una Licenciatura en Arte en Medios de Comunicación en 1998. Después de trabajar en la oficina del Secretario de Estado durante su tiempo en la universidad, se unió a la división LMIS de KDOL en 1997 como pasante a medio tiempo. Trabajó en varios puestos diferentes de Analista de Investigación en KDOL, se convirtió en Supervisora de la Unidad en 2005 y luego en Directora Adjunta en 2009. Berland participó en numerosos comités internos e iniciativas multi-agencia y actualmente se desempeña en el Consejo de Políticas Nacionales del Programa de Estadísticas de Desempleo del Área Local.
La secretaria interina García cree que la experiencia de Berland será una característica definitiva para el equipo de liderazgo de KDOL.
"Con más de 20 años en KDOL en la división LMIS, estamos seguros de que Angela tendrá una transición sin problemas a este papel de liderazgo," dijo. "Felicitamos a la Sra. Berland por su promoción y estamos seguros de que sus excelentes antecedentes y habilidades de liderazgo servirán bien a KDOL y a todos los residentes de Kansas."
Para obtener más información sobre KDOL, visite www.dol.ks.gov.