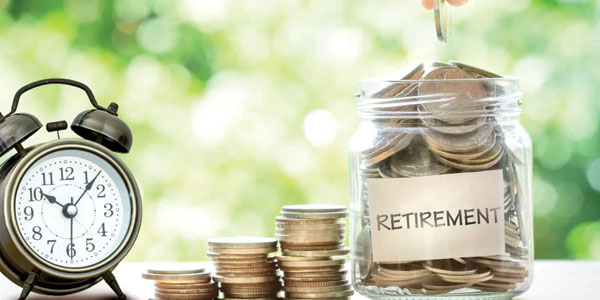 Commentary by Chara
If you are in good health, have some financial resources and do not have major expenses to worry about, now is a good time to start planning for your retirement.
To plan for your retirement, here are some tips that might help you:
*Get on your employer's 401(k) plan: Many companies have a 401(k) plan available for their employees. If your company offers one, sign up for it. Usually, your employer will take a specific amount of each paycheck and put it into your 401(k). In a related tip, check to see if your employer will match the amount you invest.
*Open a savings account: Use the money you put into your savings account to help you in case of an emergency. Avoid using the money you are saving in your 401(k) to cover emergencies.
*Open an individual retirement account (IRA): You can pick between a Roth IRA or a regular IRA. If you open a Roth IRA, you may make penalty-free withdrawals. As the Internal Revenue Service website states, a regular IRA generally has a penalty for early withdrawal if you take out money before you are 59½ years old.
*Ask questions: Talk to financial professionals when you have questions. Financial advisors can be found at your local bank. Generally, they will present you with multiple options for retirement plans.
---
Cómo planear su jubilación
Si goza de buena salud, tiene algunos recursos financieros y no tiene gastos importantes de los que preocuparse, ahora es un buen momento para comenzar a planear su jubilación.
Para planear su jubilación, aquí hay algunos consejos que pueden ayudarle:
*Obtenga el plan 401(k) de su empleador: muchas compañías tienen un plan 401(k) disponible para sus empleados. Si su empresa ofrece uno, regístrese para obtenerlo. Por lo general, su empleador tomará una cantidad específica de cada cheque de pago y la incluirá en su 401(k). En un consejo relacionado, verifique si su empleador igualará la cantidad que invierte.
*Abra una cuenta de ahorros: use el dinero que deposita en su cuenta de ahorros para ayudarle en caso de una emergencia. Evite usar el dinero que está ahorrando en su 401(k) para cubrir emergencias.
*Abra una cuenta de jubilación individual (IRA, por sus siglas en inglés): puede elegir entre una Roth IRA o una IRA normal. Si abre una cuenta Roth IRA, puede hacer retiros sin penalización. Como dice el sitio web del Servicio de Impuestos Internos (Internal Revenue Service), un IRA regular generalmente tiene una multa por retiro anticipado si retira dinero antes de cumplir 59 años y medio.
*Haga preguntas: hable con profesionales financieros cuando tenga preguntas. Los asesores financieros se pueden encontrar en su banco local. En general, le presentarán múltiples opciones para planes de jubilación.