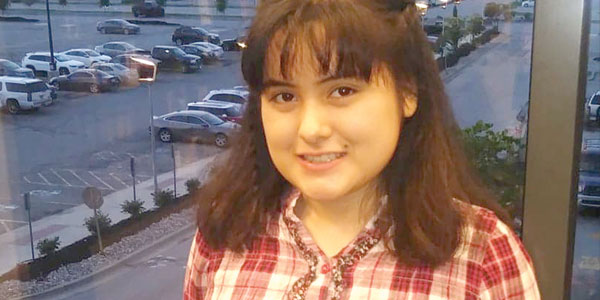 Atlanta, GA – The National Society of High School Scholars (NSHSS) announced Aug. 19 student Melany S. Reyes from Lenexa, Kan., has been selected to become a member of the organization. Reyes is a student at Lawrence Virtual Charter School in Lawrence, Kan.
The Society recognizes top scholars who have demonstrated outstanding leadership, scholarship and community commitment.
"On behalf of NSHSS, I am honored to recognize the hard work, sacrifice and commitment that Melany has demonstrated to achieve this exceptional level of academic excellence," said NSHSS Founder and Chairman Claes Nobel, senior member of the family that established the Nobel Prizes, in a press release. "Melany is now a member of a unique community of scholars—a community that represents our very best hope for the future."
James W. Lewis, NSHHH president, said the organization is proud to provide a lifetime membership to young scholars.
"We aim to help students like Melany build on their academic success by connecting them with unique learning experiences and resources to help prepare them for college and meaningful careers," he said.
NSHSS members automatically become lifetime members at the time of their initial membership. At each step along the way, from high school to college to career, NSHSS connects outstanding young scholars with the resources they need to develop their strengths and pursue their passions.
_________________________________________________________________________________________
Estudiante local recibe un honor nacional
Atlanta, GA – La Sociedad Nacional de Becarios de Escuelas Secundarias (NSHSS, por sus siglas en inglés) anunció el 19 de agosto de que la alumna Melany S. Reyes de Lenexa, Kan., fue seleccionada para convertirse en miembro de la organización. Reyes es estudiante de la Lawrence Charter Charter School en Lawrence, Kan.
La Sociedad reconoce a los mejores académicos que han demostrado liderazgo excepcional, erudición y compromiso comunitario.
"En nombre de NSHSS, me siento honrado de reconocer el arduo trabajo, el sacrificio y el compromiso que Melany ha demostrado para lograr este nivel excepcional de excelencia académica", dijo el fundador y presidente de NSHSS, Claes Nobel, miembro principal de la familia que estableció los Premios Nobel. , en un comunicado de prensa. "Melany ahora es miembro de una comunidad única de académicos, una comunidad que representa nuestra mejor esperanza para el futuro".
James W. Lewis, presidente de NSHHH, dijo que la organización se enorgullece de proporcionar una membresía de por vida a jóvenes académicos.
"Nuestro objetivo es ayudar a los estudiantes como Melany a desarrollar su éxito académico al conectarlos con experiencias y recursos de aprendizaje únicos para ayudarlos a prepararse para la universidad y carreras significativas", dijo.
Los miembros de NSHSS se convierten automáticamente en miembros de por vida en el momento de su membresía inicial. En cada paso del camino, desde la escuela secundaria hasta la universidad y la carrera profesional, NSHSS conecta a jóvenes académicos sobresalientes con los recursos que necesitan para desarrollar sus fortalezas y perseguir sus pasiones.