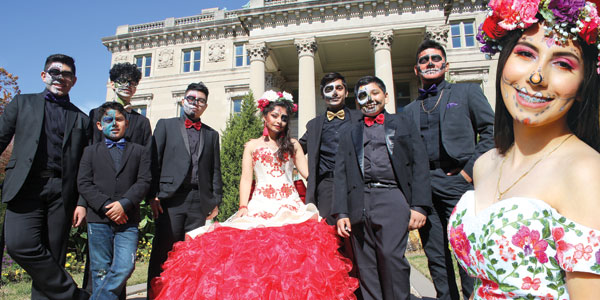 Photos by Community Faces KC by Fran Mattox
The Kansas City Museum hosted its 6th Annual Dia de Muertos/Day of the Dead Celebration on Sunday (Oct. 20) at Kessler Park.
Hosted in partnership with Mattie Rhodes Art Center, this annual celebration explores the history and cultural traditions of the Day of the Dead or Dia de los Muertos. This year, the event attracted dozens of people.
The free events offered activities like arts and crafts stations for children, where they could puppetry by StoneLion Puppet Theatre, a fashion show by Giselle's Bridal KC, live music by Mundo Nuovo and food trucks.
Attendees also were able to add the name of their loved ones to the ofrenda at the KC Museum. The ofrenda often holds pictures of loved ones who have died and their favorite foods or treat while on earth.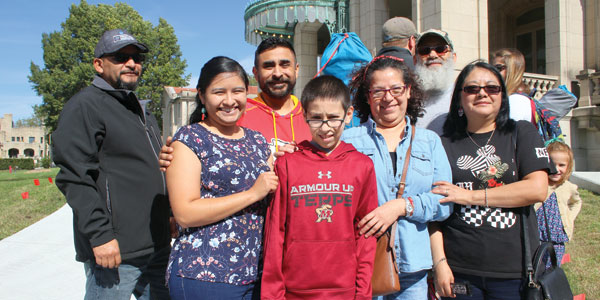 _________________________________________________________________________________________
Museo de KC: celebración del Día de Muertos
El Museo de Kansas City organizó su sexta celebración anual del Día de Muertos/Día de Muertos el domingo (20 de octubre) en el Parque Kessler.
Organizada en colaboración con el Centro de Arte Mattie Rhodes, esta celebración anual explora la historia y las tradiciones culturales del Día de Muertos. Este año, el evento atrajo a decenas de personas.
Los eventos gratuitos ofrecieron actividades como estaciones de arte y manualidades para niños, donde podían hacer títeres en StoneLion Puppet Theater, un desfile de modas de Giselle's Bridal KC, música en vivo de Mundo Nuovo y camiones de comida.
Los asistentes también pudieron agregar el nombre de sus seres queridos a la ofrenda en el Museo de KC. La ofrenda a menudo tiene fotos de seres queridos que han muerto y sus comidas o golosinas favoritas mientras están con vida.