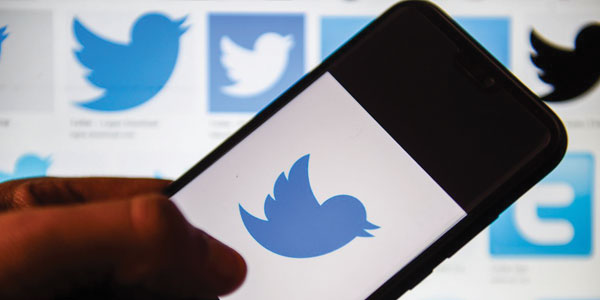 By Chara
Twitter users who get annoyed at seeing political ads on the social media platform will not have to worry much longer.
CEO Jack Dorsey recently announced that Twitter would no longer accept political ads, starting in late November.
"We've made the decision to stop all political advertising on Twitter globally," Dorsey tweeted. "We believe political message reach should be earned, not bought."
Dorsey claimed the measure would be a way to stop the marketing of political speech. He added that the company would not allow the promotion of political lies.
The Trump campaign, however, called the move "another attempt to silence conservatives" in a statement issued Oct. 30. Moreover, experts claim the timing of Twitter's announcement was a strategic business move, as it was made amid scrutiny of Facebook and other social media platforms. Many see the decision as a response to the controversy around Facebook's policy of continuing to allow political ads – and its refusal to pull down misleading posts by politicians.
The scrutiny and debate over Facebook's position intensified in early October, when CNN and other media outlets learned an ad the Trump campaign had run on Facebook alleging a nefarious connection between 2020 Democratic presidential candidate Joe Biden's family and Ukraine. Although there was no evidence to support the Trump campaign's claim, Facebook declined to remove it.
Facebook co-founder and CEO Mark Zuckerberg has publicly defended his company's stance on allowing paid political ads, including those with false claims.
Dorsey later explained, however, that users are free to post political content on Twitter, provided they are not getting paid to do so.
Twitter also has a newsworthiness exception when it comes to posting political-oriented content, as Facebook does. Political leaders may post newsworthy content that might violate its terms of service; however, the content is marked by Twitter stating it violates the company's terms of service.
---
Twitter anuncia prohibición de anuncios políticos
Los usuarios de Twitter que se molestan de ver anuncios políticos en la plataforma de redes sociales no tendrán que preocuparse por mucho tiempo más.
El director ejecutivo, Jack Dorsey, anunció recientemente que Twitter no ya no aceptaría anuncios políticos, a partir de finales de noviembre.
"Hemos tomado la decisión de detener todo tipo de publicidad política en Twitter a nivel mundial", tuiteó Dorsey. "Creemos que el alcance de los mensajes políticos debería ganarse no comprarse".
Dorsey afirmó que la medida sería una forma de detener la comercialización del discurso político. Agregó que la compañía no permitiría la promoción de mentiras políticas.
La campaña de Trump, sin embargo, calificó la medida como "otro intento de silenciar a los conservadores" en un comunicado emitido el 30 de octubre. Además, los expertos afirman que el momento del anuncio de Twitter fue un movimiento comercial estratégico, ya que se realizó en medio del escrutinio de Facebook y otras plataformas de redes sociales. Muchos ven la decisión como una respuesta a la controversia en torno a la política de Facebook de continuar permitiendo anuncios políticos, y su negativa a eliminar las publicaciones engañosas de los políticos.
El escrutinio y el debate sobre la posición de Facebook se intensificaron a principios de octubre, cuando CNN y otros medios de comunicación se enteraron de un anuncio que la campaña de Trump había publicado en Facebook alegando una conexión nefasta entre la familia del candidato presidencial demócrata 2020 Joe Biden y Ucrania. Aunque no hubo evidencia para apoyar el reclamo de la campaña de Trump, Facebook se negó a eliminarlo.
El director ejecutivo y cofundador de Facebook, Mark Zuckerberg, ha defendido públicamente la postura de su compañía de permitir anuncios políticos pagados, incluidos aquellos con reclamos falsos.
Dorsey más tarde explicó, sin embargo, que los usuarios pueden publicar contenido político en Twitter, siempre que no se les pague por hacerlo.
Twitter también tiene una excepción de interés periodístico cuando se trata de publicar contenido de orientación política, como lo hace Facebook. Los líderes políticos pueden publicar contenido de interés periodístico que pueda violar sus términos de servicio; sin embargo, Twitter marca el contenido indicando que viola los términos de servicio de la compañía.