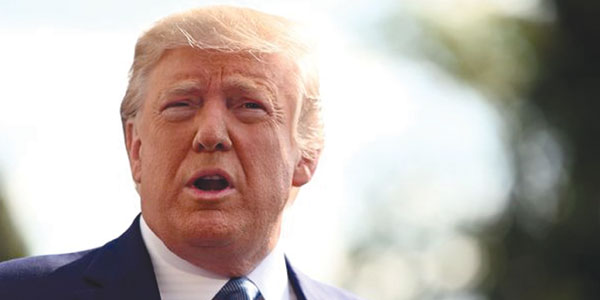 By Chara
Federal Judge Michael Simon has blocked the Trump administration's proclamation to require potential immigrants to show they have insurance or prove they can pay for medical expenses to get a visa.
"The president's proclamation requiring legal immigrants to show proof of health insurance before being issued a visa by the State Department is inconsistent with the INA (Immigration and Nationality Act)," Simon stated in his Nov. 26 ruling, as quoted by CNN.
Simon also wrote, as quoted by Politico and other media outlets: "The proclamation is anticipated to affect approximately 60 percent of all immigrant visa applicants. The president offers no national security or foreign relations justification for this sweeping change in immigration law."
The Trump administration proclamation was issued on Oct. 4. Under the proclamation, visa applicants would have been given a month after entry into the United States to show their proof of health care or economic means to pay for medical expenses.
According to multiple news outlets, a nonprofit organization and seven citizens filed a federal lawsuit against the Trump administration, claiming the proclamation would block two-thirds of prospective immigrants.
"The egregiousness of the proclamation demanded urgent action to save so many affected immigrants and their loved ones," Jesse Bless, director of federal litigation for the American Immigration Lawyers Association, said in a press release from the Justice Action Center. "We are tremendously grateful that our efforts have stopped the president from harming so many immigrant families."
The Trump administration is expected to appeal Simon's ruling.
__________________________________________________________________________________________
Juez bloquea proclamación de seguro de salud para solicitantes de visa
El juez federal Michael Simón ha bloqueado la proclamación de la administración de Trump de exigir a los inmigrantes potenciales que demuestren que tienen seguro o que prueben que pueden pagar los gastos médicos para obtener una visa.
"La proclamación del Presidente que exige que los inmigrantes legales muestren prueba de seguro médico antes de que el Departamento de Estado emita una visa es incompatible con la INA (Ley de Inmigración y Nacionalidad)", dijo Simón en su fallo del 26 de noviembre, según lo citado por CNN.
Simón también escribió, según lo citado por Político y otros medios de comunicación: "Se anticipa que la proclamación afectará aproximadamente al 60 por ciento de todos los solicitantes de visa de inmigrante. El Presidente no ofrece ninguna justificación de seguridad nacional o relaciones exteriores para este cambio radical en la ley de inmigración".
La proclamación de la administración de Trump se emitió el 4 de octubre. Según la proclamación, los solicitantes de visa habrían tenido un mes después de la entrada a los Estados Unidos para mostrar su comprobante de atención médica o medios económicos para pagar los gastos médicos.
Según varios medios de comunicación, una organización sin fines de lucro y siete ciudadanos presentaron una demanda federal contra el gobierno de Trump, alegando que la proclamación bloquearía dos tercios de los posibles inmigrantes.
"La atrocidad de la proclamación exigió medidas urgentes para salvar a tantos inmigrantes afectados y sus seres queridos", dijo Jesse Bless, director de litigios federales para la Asociación Americana de Abogados de Inmigración, en un comunicado de prensa del Centro de Acción de Justicia. "Estamos tremendamente agradecidos de que nuestros esfuerzos hayan impedido que el Presidente dañe a tantas familias inmigrantes".
Se espera que la administración de Trump apele el fallo de Simón.