Hello friends, we are continuing to work hard for you in this difficult time. Two recent cases show how important it is to be careful who you trust with your immigration process. Often I see clients who have spent too much money, time and effort on a process that could have been done simpler. Other times, the mistakes are devastating and result in families being separated for months and even years. This is especially important when the immigrant needs to leave to go to the Consulate in their country.
One of my new cases is a family that is working on permanent residency for the wife and to bring her two children from her home country. The husband is a permanent resident and the attorney had him file separate family applications for each person, this wasted over $1,000 in filing fees and much more in extra legal fees. Other mistakes and delays resulted in the process taking double the time it should have and almost missing the deadline for the son to be eligible. In a short amount of time, we were able to sort out the case and move forward to reunite this family.
Another new case is a wife of a US citizen who has been stuck in her home country for almost six months. Their attorney did not prepare them to face the new Public Charge rules at the Consulate. Their case was denied due to not even having the basic documents they needed under the new rules. As a result her provisional waiver was revoked and now they have to start the process over. Their attorney has abandoned them and we are stepping in to save the day. If we had assisted from the beginning, she likely would have been out of the country for less than a month.
Be careful, my friends. Ask questions about how many cases the lawyer has won. Check out their reputation among friends and family in the community. Your immigration process is too important to risk with someone who is not specializing in your type of case. Call us at 816-895-6363 to schedule an appointment today!
________________________________________________________________________________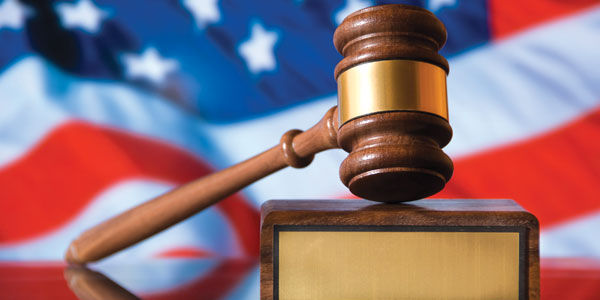 Cuidado en quién confías
Hola amigos, seguimos trabajando duro para ustedes en este momento difícil. Dos casos recientes muestran lo importante que es tener cuidado en quién confía con su proceso de inmigración. A menudo veo clientes que han gastado demasiado dinero, tiempo y esfuerzo en un proceso que podría haberse hecho de manera más simple. Otras veces, los errores son devastadores y provocan que las familias se separen durante meses e incluso años. Esto es especialmente importante cuando el inmigrante necesita irse al Consulado en su país.
Uno de mis nuevos casos es una familia que está trabajando en la residencia permanente para la esposa y para traer a sus dos hijos de su país de origen. El esposo es residente permanente y el abogado le pidió que presentara solicitudes familiares separadas para cada persona, esto desperdició más de $ 1,000 en tarifas de presentación y mucho más en tarifas legales adicionales. Otros errores y demoras dieron como resultado que el proceso tomara el doble del tiempo que debería tener y casi se le pasa la fecha límite para que el hijo sea elegible. En poco tiempo, pudimos analizar el caso y avanzar para reunir a esta familia.
Otro caso nuevo es la esposa de un ciudadano estadounidense que ha estado atrapado en su país de origen durante casi seis meses. Su abogado no los preparó para enfrentar las nuevas reglas de Carga Pública en el Consulado. Su caso fue denegado debido a que ni siquiera tenían los documentos básicos que necesitaban bajo las nuevas reglas. Como resultado, se revocó su exención provisional y ahora tienen que comenzar de nuevo el proceso. Su abogado los ha abandonado y estamos interviniendo para salvar el día. Si hubiéramos asistido desde el principio, ella probablemente habría estado fuera del país por menos de un mes.
Ten cuidado, mis amigos. Haga preguntas sobre cuántos casos ha ganado la abogada. Echa un vistazo a su reputación entre amigos y familiares en la comunidad. Su proceso de inmigración es demasiado importante para arriesgarse con alguien que no se especializa en su tipo de caso. ¡Llámenos al 816-895-6363 para programar una cita hoy!