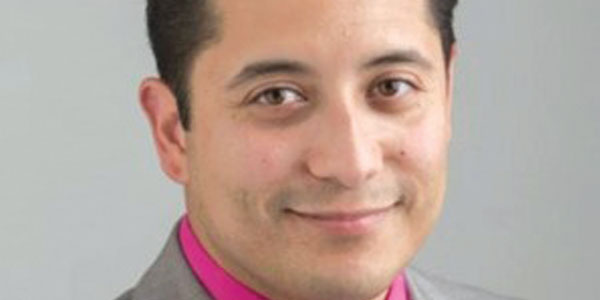 By Angie Baldelomar
When the coronavirus pandemic hit, millions of workers around the world lost their jobs, ultimately triggering a recession that has led to many more people struggling financially.
The start of a new year means that many workers are hopeful for better days. Many are making resolutions to manage their finances more wisely during the coronavirus pandemic.
Raul Duran, senior vice president and community development officer at Arvest Bank, offers them some tips to effectively manage their finances during this time:
Focus on "needs" over "wants": People pay for multiple memberships, whether they be to grocery stores like Cotsco or streaming platforms like Hulu. Duran said most people do not necessarily get what they are paying for.
"What I'm asking folks now is to go through, especially those expenses that are more want than need, and eliminate them," he said. "What can you live without until things kind of normalize?"
Continue saving money: Make sure you have an emergency savings account and that you allocate money to it every month, even if it is a small amount. Ideally, Duran recommends having closer to at least enough to cover six months of spending.
"It gives you peace of mind," he said. "Tomorrow, you can have an unexpected emergency, and your savings would help you keep afloat."
In addition, Duran advises that, even if you do not have to pay on student loans, mortgages or similar debts now, you should still set aside money for them.
"Even though you have the ability to not pay, I would suggest either saving it or … (continuing) to pay it," he said. "If you have the money … (to) pay, just pay it because whether it's now or later, you're going to end up having to pay it."
Create a budget: This is a key step on taking control of your finances, Duran said. A budget lets you know where your money is going.
"This doesn't mean that you won't be able to do the things you like to do, … such as watching movies; I say you can do it, as long as you're allocating (for) that every month in your budget," he said.
The first month of budgeting will probably mean there will be some items you will go over or under, in terms of what you spend. That is normal. That is when it is time to adjust for the next month.
"You have to do (a budget) 30 days in advance for it to be effective," Duran said. "If you don't do that, a budget is not going to work, so continually going through it, reviewing it and making adjustments (are needed) to make it better."
Avoid making unnecessary and/or luxurious purchases: At the beginning of the shutdown caused by COVID-19 back in March 2020, many consumers stockpiled on toilet paper and cleaning supplies. Duran advises against buying more than needed.
"What that does is just create a supply chain problem," he said.
Duran also warns against buying items such as cars or houses. There are many deals, but ultimately, Duran recommends waiting until the market rights itself before making any purchase to avoid paying more than necessary.
For those wanting specific help with their finances, Duran's team at Arvest Bank offers guidance on budgeting and improving finances in general. Those interested can contact Duran, either in English or Spanish, via phone at (913) 396-3115 or email at rduran@arvest.com.
---
Experto financiero asesora sobre las mejores prácticas para administrar las finanzas durante una pandemia
Cuando comenzó la pandemia del coronavirus, millones de trabajadores en todo el mundo perdieron sus trabajos, lo que finalmente provocó una recesión que ha llevado a muchas más personas a tener dificultades financieras.
El comienzo de un nuevo año significa que muchos trabajadores esperan días mejores. Muchos están poniéndose como meta administrar sus finanzas de manera más inteligente durante la pandemia de coronavirus.
Raúl Duran, vicepresidente sénior y oficial de desarrollo comunitario de Arvest Bank, les ofrece algunos consejos para administrar eficazmente sus finanzas durante este tiempo:
Centrarse en las "necesidades" sobre los "deseos": la gente paga por múltiples membresías, ya sea en tiendas de abarrotes como Cotsco o plataformas de streaming como Hulu. Duran dijo que la mayoría de las personas no necesariamente obtienen lo que están pagando.
"Lo que le estoy pidiendo a la gente ahora es que revisen, especialmente aquellos gastos que son más deseos que necesidades, y los eliminen", dijo. "¿Sin qué se puede vivir hasta que las cosas se normalicen?"
Continúe ahorrando dinero: asegúrese de tener una cuenta de ahorros de emergencia y de asignarle dinero todos los meses, aunque sea una pequeña cantidad. Idealmente, Duran recomienda tener cerca de al menos lo suficiente para cubrir seis meses de gastos.
"Te da tranquilidad", dijo. "Mañana, puede tener una emergencia inesperada y sus ahorros lo ayudarán a mantenerse a flote".
Además, Duran advierte que, incluso si no tiene que pagar préstamos estudiantiles, hipotecas o deudas similares ahora, debe apartar dinero para pagarlos después.
"A pesar de que tiene la capacidad de no pagar, sugeriría guardarlo o … (continuar) pagándolo", dijo. "Si tiene el dinero … (para) pagar, solo págalo porque ya sea ahora o más tarde, terminarás teniendo que pagarlo".
Cree un presupuesto: este es un paso clave para tomar el control de sus finanzas, dijo Duran. Un presupuesto le permite saber a dónde va su dinero.
"Esto no significa que no podrá hacer las cosas que le gusta hacer, … como ver películas. Yo digo que puede hacerlo, siempre y cuando esté asignando (dinero para) eso todos los meses en su presupuesto", dijo.
El primer mes de hacer un presupuesto probablemente significará que habrá algunos elementos que pasará por encima o por debajo, en términos de lo que gasta. Eso es normal. Ahí es cuando es el momento de ajustar para el próximo mes.
"Tienes que hacer (un presupuesto) con 30 días de anticipación para que sea efectivo", dijo Duran. "Si no hace eso, un presupuesto no va a funcionar, así que (tiene que) revisarlo continuamente y hacer ajustes para mejorarlo".
Evite hacer compras innecesarias y/o lujosas: al comienzo del cierre causado por COVID-19 en marzo de 2020, muchos consumidores acumularon papel higiénico y suministros de limpieza. Duran no aconseja comprar más de lo necesario.
"Lo que eso hace es crear un problema en la cadena de suministro", dijo.
Duran también advierte contra la compra de artículos como automóviles o casas. Hay muchas ofertas, pero en última instancia, Duran recomienda esperar hasta que el mercado se endereza antes de realizar cualquier compra para evitar pagar más de lo necesario.
Para aquellos que desean ayuda específica con sus finanzas, el equipo de Duran en Arvest Bank ofrece orientación sobre cómo presupuestar y mejorar las finanzas en general. Los interesados pueden comunicarse con Duran, ya sea en inglés o español, por teléfono al (913) 396-3115 o por correo electrónico a rduran@arvest.com.