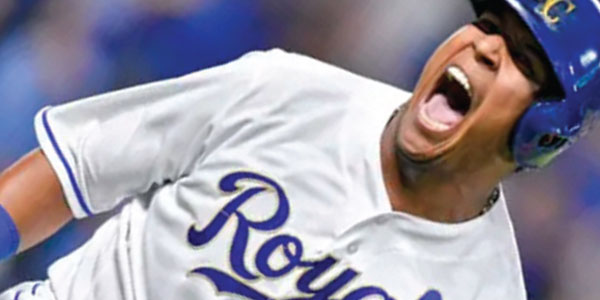 Lewandowski, The Best
Robert Lewandowski fue galardonado con el premio The Best que otorga la FIFA, por segundo año consecutivo.
El delantero polaco se impuso a Lionel Messi, ganador del Balón de Oro, y a Mohamed Salah.
Lewandowski tuvo un 2021 espectacular donde anotó 69 goles y ganó dos títulos con el Bayern Munich.
Lewandowski hizo historia también al romper el récord de Gerd Muller al marcar 41 goles en una misma temporada en la liga alemana.
Listas las rondas divisionales de la NFL
Con la victoria de los Los Angeles Rams sobre Arizona Cardinals el lunes, se definieron todos los partidos de las rondas divisionales de los playoffs de la NFL.
En la Nacional, los Rams enfrentarán al campeón defensor, los Tampa Bay Buccaneers, mientras que los Green Bay Packers se medirán a los San Francisco 49ers.
Por el lado de la Americana, los Tennessee Titans recibirán a los Cincinnati Bengals y los Chiefs a los Bills en casa.
De los ocho equipos que quedan en pelea, todos han disputado por lo menos un Super Bowl y cinco lo han ganado por lo menos una vez.
Royals se refuerzan con sangre latina
Los Kansas City Royals han asegurado a dos top prospectos internacionales con miras a reforzar sus filas para el futuro.
De acuerdo a MLB.com, Royals tienen acuerdo con Juan Olmos, un cátcher colombiano que está en el puesto 25 de la lista de prospectos internacionales de la MLB y que tiene el perfil de Salvador Pérez.
El otro jugador de alto rendimiento es el jardinero dominicano Henry Ramos, quien ocupa la posición 45. Ambos jugadores tienen apenas 17 años.
Otros latinos que habrían asegurado su llegada a Kansas City son el jardinero Erick Torres y el shortstop Ivan Sosa, ambos dominicanos.
Sporting KC ya tienen plan de pretemporada
Luego de las renovaciones de Graham Zusi y Roger Espinoza, el Sporting Kansas City dio a conocer su plan para la pretemporada con miras al 2022.
El Sporting inició su pretemporada esta semana en Phoenix, AZ., donde enfrentará a la selección de los Estados Unidos el 21 de enero a puertas cerradas. Ocho días después, enfrentará al Colorado Rapids en el Kino North Stadium.
El equipo de Peter Vermes cerrará su pretemporada con cuatro partidos en febrero contra Portland Timbers y Austin FC de la MLS, el Paso Locomotive FC y el Phoenix Rising de la USL Championship.
América se refuerza a la española
El Club América hizo oficial este martes la llegada del español Jorge Meré para reforzar su defensa.
Meré, de 24 años, se inició en el Sporting de Gijón antes de anclar en el Colonia de la Bundesliga, donde disputó 56 partidos y anotó dos goles.
Pese a sus buenas actuaciones al inicio de su estancia en la Busdesliga, el defensor español fue rezagado a la banca en sus últimos partidos de esta temporada.
Meré peleará su puesto en el América con Bruno Valdez, Sebastián Cáceres y Jordan Silva.