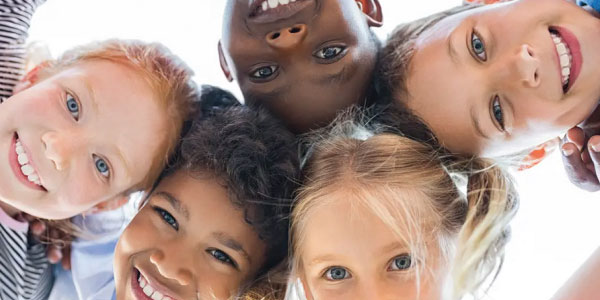 Holidays at a glance: Children's Day
By Tere Siqueira
April 30 is a special day in Mexico.
That is when the country observes Children's Day in hopes of a better world, based on the ideals and love that should be used to educate little ones. Here are a few facts you might not know about this annual holiday:
*Origin: As Wikipedia and other sources state, the World Conference on the Welfare of Children officially declared an International Children's Day in 1925. Since then, countries worldwide have designated dates to stage their national observances of Children's Day. Mexico has set April 30 for its observance.
*Purpose: Mexico observes Children's Day to remind its citizens that children are the country's most vulnerable group; thus, they suffer the most from the world's problems. It also is a day to publicize children's rights and raise awareness of working every day for their welfare and development.
*Ways of celebrating: Possible forms of celebrating include day trips, such as guided visits to interactive museums, concerts, children's-oriented plays and amusement parks.
*Ways of supporting outside Mexico: For Mexicans living abroad, the holiday can provide an opportunity to donate to their local organizations that fight for children's rights. Such organizations in the Kansas City area include El Centro Inc., Guadalupe Centers Inc., Caring For Kids and Children's Mercy.
Come celebrate with us at Sun Fresh, Calle 18, this Saturday, April 30, from 4 to 7 p.m.
---
Se acerca la fiesta de el Día del Niño
El 30 de abril es un día especial en México.
Es cuando el país observa el Día del Niño con la esperanza de un mundo mejor, basado en los ideales y el amor que se debe usar para educar a los más pequeños. Aquí hay algunos datos que quizás no conozcas sobre este feriado anual:
*Origen: Como indican Wikipedia y otras fuentes, la Conferencia Mundial sobre el Bienestar de los Niños declaró oficialmente el Día Internacional del Niño en 1925. Desde entonces, los países de todo el mundo han designado fechas para celebrar sus celebraciones nacionales del Día del Niño. México ha fijado el 30 de abril para su celebración.
*Propósito: México observa el Día del Niño para recordar a sus ciudadanos que los niños son el grupo más vulnerable del país; por lo tanto, son los que más sufren los problemas del mundo. También es un día para dar a conocer los derechos de los niños y concienciarles de trabajar cada día por su bienestar y desarrollo.
*Formas de celebración: Las posibles formas de celebración incluyen excursiones como visitas guiadas a museos interactivos, conciertos, obras de teatro para niños y parques de atracciones.
*Formas de apoyar fuera de México: para los mexicanos que viven en el extranjero, la festividad puede brindar una oportunidad para donar a sus organizaciones locales que luchan por los derechos de los niños. Dichas organizaciones en el área de Kansas City incluyen El Centro Inc., Guadalupe Centers Inc., Caring For Kids y Children's Mercy.
Ven a celebrar con nosotros en Sun Fresh, Calle 18, este sabado 30 de abril de 4 a 7 p.m.