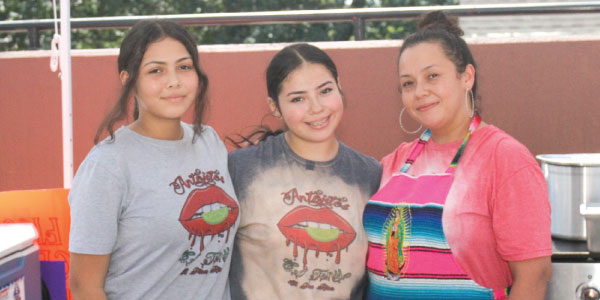 ---
GCI organiza Community Resource Mercado
El 3 de septiembre, la gente se reunió en el campus de Guadalupe Centers Inc. en el barrio Westside de Kansas City, Missouri, para disfrutar del Community Resource Mercado (Mercado de Recursos Comunitarios), un evento diseñado para proporcionar acceso a varias oportunidades disponibles para la comunidad y dar visibilidad a las empresas y organizaciones del área de Kansas City.
Producido en asociación con Heart to Heart y LIUNA, el evento ofreció vacunas y refuerzos gratuitos de COVID, exámenes de salud y bienestar, y recursos de vivienda y empleo. La información de recursos comunitarios que se proporcionó provino de fuentes como la oficina de abogados de Andrés Hernández y Cardinal Financial Co. Cardinal Financial proporcionó información relacionada con la educación para la compra de viviendas.
El evento también contó con artistas del área de Kansas City, entretenimiento familiar y vendedores. Los vendedores de comida incluyeron a El de Los Phillys & Co., Antojitos El Tony, Snow & Roast Mobile Cafe with Shaved Ice y Carmona's Chamoy.