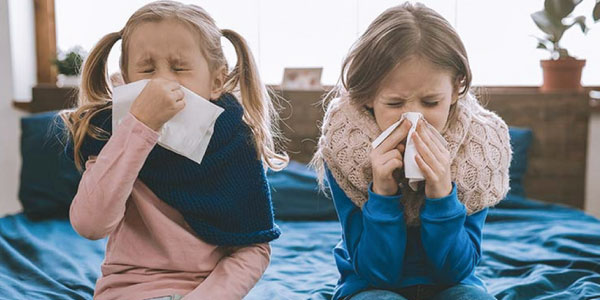 Commentary by Tere Siqueira
Health experts expect the flu season to be more severe this year because of increased travel and relaxed COVID restrictions, multiple media outlets are reporting.
Translation: Get your flu shot.
Getting the vaccine can protect you against severe illness and complications. Research published by medical authorities shows that flu vaccinations significantly reduce the risk of hospitalization and flu-related emergency room visits.
The best time to get vaccinated is before the end of October, as a flu shot takes up to two weeks to be fully effective. You might want to get your flu shot by early October, however, given that various parts of the country are already reporting the circulation of the flu and cases usually start to increase in October.
For added protection, it's crucial to consider getting your COVID booster shot while you get your flu shot. Sure, it might be stressful to think about another virus to avoid this fall and winter, but it'll be less stressful if you're vaccinated for both viruses.
You can further protect yourself by maintaining good hygiene habits. Health experts recommend regular hand washing to reduce the chances of getting the flu. The use of masks in enclosed areas is encouraged as a preventive measure, too.
Still, your best bet for avoiding the flu is vaccination. Flu vaccines will be available at community health centers, healthcare providers, certain pharmacy branches and drive-thru flu shot clinics.
Translation: Get vaccinated as soon as you can.
---
---
No olvides la vacuna contra la gripe
Los expertos en salud esperan que la temporada de gripe sea más grave este año debido al aumento de los viajes y a la relajación de las restricciones de COVID, según informan varios medios de comunicación.
En otras palabras: Vacúnate contra la gripe.
Vacunarse puede protegerte contra enfermedades graves y complicaciones. Las investigaciones publicadas por las autoridades médicas demuestran que la vacunación contra la gripe reduce significativamente el riesgo de hospitalización y de visitas a urgencias relacionadas con la gripe.
El mejor momento para vacunarse es antes de finales de octubre, ya que la vacuna de la gripe tarda hasta dos semanas en ser totalmente efectiva. Sin embargo, es conveniente que se vacune a principios de octubre, ya que en varias partes del país ya se registra la circulación de la gripe y los casos suelen empezar a aumentar en octubre.
Para una mayor protección, es fundamental que considere la posibilidad de ponerse la vacuna COVID de refuerzo mientras se vacuna contra la gripe. Claro que puede ser estresante pensar en otro virus qué evitar este otoño e invierno, pero será menos estresante si estás vacunado contra ambos virus.
Puedes protegerte aún más manteniendo buenos hábitos de higiene. Los expertos en salud recomiendan lavarse las manos con regularidad para reducir las posibilidades de contraer la gripe. También se recomienda el uso de mascarillas en lugares cerrados como medida preventiva.
Aun así, su mejor apuesta para evitar la gripe es la vacunación. Las vacunas contra la gripe estarán disponibles en los centros de salud comunitarios, en los proveedores de atención médica, en algunas farmacias y en las clínicas de vacunación contra la gripe.
En otras palabras: Vacúnese lo antes posible